Banking On The Breakup: Kris Humphries Makes $749K On Auction Of Kim Kardashian's Engagement Ring, Less Than Half Of The $2M Value!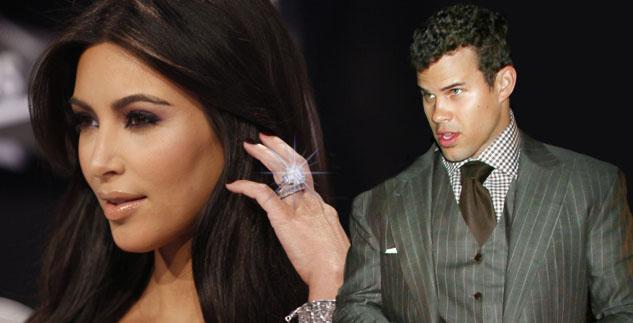 Article continues below advertisement
"He has long-since moved on and is very much looking forward to a successful auction at Christie's on Tuesday, and of course to returning to the court this upcoming NBA season as a Boston Celtic," the rep said last week.
According to the NY Daily News, Christie's only valued the ring at $300,000 to $500,000
And as RadarOnline.com exclusively reported last year, Humphries was given a huge discount on the ring that would have retailed for a cool $2 million.
"Kris could have never afforded such an extravagant engagement ring for Kim. He paid $750,000 for the engagement ring. Lorraine Schwartz gave Kris the ring basically at wholesale cost. The ring would actually retail for $2 million dollars," a source close to the situation told RadarOnline.com at the time.
"Kris did have other jewelers reach out to him and offer to give him a ring for free in exchange for publicity, but he didn't want to even pursue that. Kris knew how much Kim loved Lorraine's collection, and there was no other option in his mind."
So, it looks like Humphries got a complete refund on his marriage to Kardashian.