The Game Doth Protest Too Much? Rapper Insists He's Just Friends With Khloe Kardashian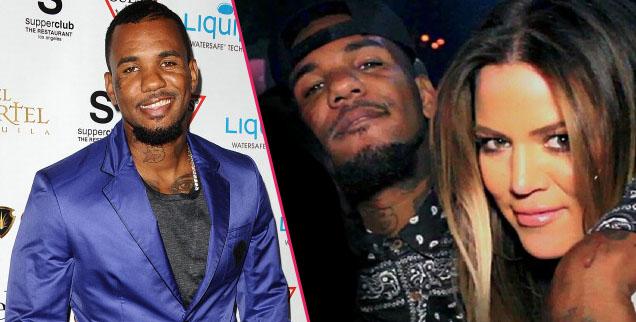 Despite numerous recent public outings with Khloe Kardashian as her marital free-fall to Lamar Odom continues, rapper The Game claims he and the socialite are just friends.
Following our exclusive reports blowing the lid off the budding romance, the 33-year-old rapper told Us Weekly,"The pictures that you see of us out together are because she is part of my 60 Days of Fitness team.
"Khloe is my friend. She is like a sister. We have never and will never be sleeping together. Lamar is my homie and her husband. I wish people wouldn't spread such false rumors."
Article continues below advertisement
As we previously reported, the youngest of the Kardashian sisters on Saturday went bowling with the rapper at L.A.'s Pinz; and again spent time with the rapper at a Monday event at an L.A. club.
Sources tell us the rapper "has made no secret that he has very strong feelings for Khloe, beyond friendship.
While "nothing inappropriate has happened," according to the source, The Game "is definitely waiting in the wings, hoping Khloe pulls the plug on her marriage to Lamar."