Oh Baby! Ivanka Trump Shows Off Newborn Son, Named Joseph Fredrick Kushner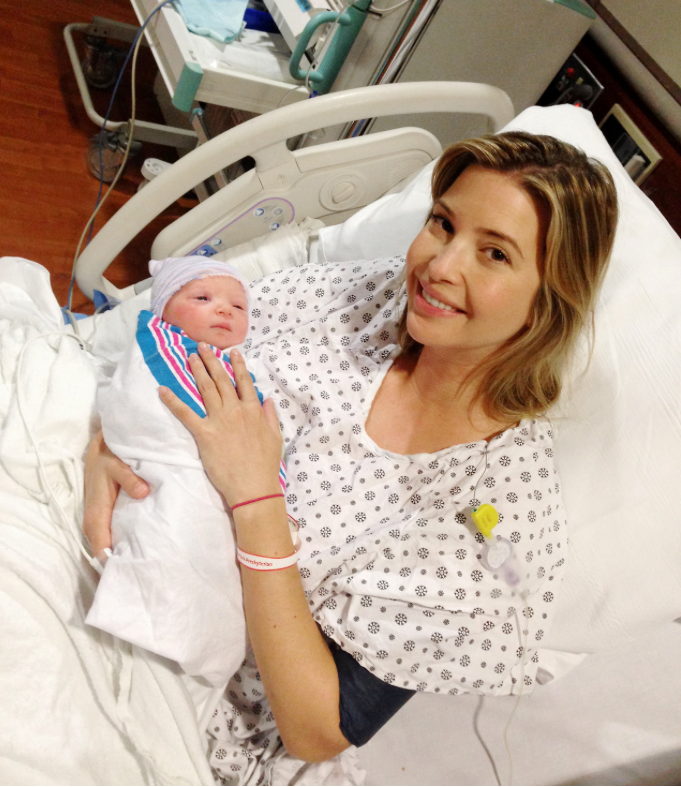 Now that's one proud mama! Ivanka Trump gave birth to a baby boy on Monday and RadarOnline.com has the intimate family photos she shared of her newborn son.
"Please join in our joy as we welcome Joseph Frederick Kushner, named after each of our paternal grandfathers, both master builders of their generation and inspiring patriarchs of their families," the 31-year-old daughter of Donald Trump Donald Trump and her husband Jared Kushner shared on Tumblr on Tuesday afternoon.
Article continues below advertisement
The baby is her second child and she also posted pictures of his big sister, Arabella Kushner, cradling her little brother.
Ivanka explained the name of her new baby, who was born on October 14, 2013 at 9:54pm.
"Jared's grandfather, Joseph, was a rock. His indomitable spirit, his sense of family, and his work ethic are the values we hope to hand down to our son. My grandfather, Frederick, was a builder not just of tens of thousands of homes throughout this city, but of a tight-knit family that honors to this day the traditions he established. Both men set the standards that have been passed down through the generations and which we hope to impart upon Joseph and Arabella.
"They created a legacy for our family that inspires our careers as well as our love and respect for one another. We are honored to name our son after these two distinguished men. We feel so blessed with the newest member of the family!"
Congratulations to the Kushner family!