Harbinger Of Horror? Khloe Kardashian's Marital Issues With Lamar Odom Foreshadowed With Sojourn To Skid Row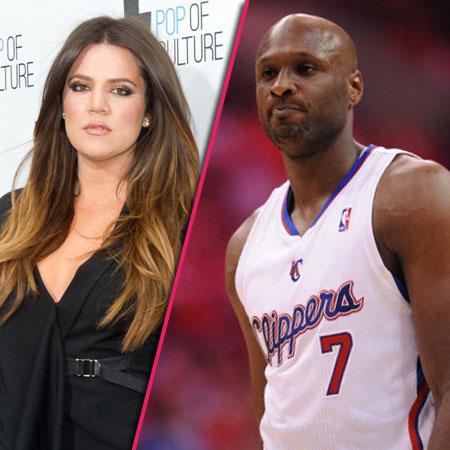 Article continues below advertisement
When Khloe and Scott Disick drove through Hollywood, they spoke to a transexual hooker on the street, who said, "My children are going to be crack children."
At that news, Khloe looked pensive in the car with Scott.
Later, Khloe recalled to Kourtney and brother Rob how their late father, legal great Robert Kardashian, took them to Los Angeles' Skid Row four to six times a year when they were kids to hand out blankets and food to down-and-out people.
She wondered aloud, "I always wonder, 'What are these people's stories? How did they get to where they are?' Even if one of us, of my family members, spiraled out of control, I just can't imagine all of us not helping."
With that in mind, Khloe helped out at the Downtown Women's Center in Los Angeles, serving food to women who had just gotten off the streets.
One woman told Khloe about her drug addiction.
Article continues below advertisement
"I spun out of control," she said as Khloe nodded. "I had to get treatment."
Khloe concluded, "You can't help anybody who doesn't want help. Their stories are so touching."
Of course, the episode had new meaning with multiple reports of Lamar binging on drugs over the past few months.
Meanwhile, in another Sunday night storyline, Bruce Jenner's "bromance" with comedian/ventriloquist Jeff Dunham was explored.
Bruce's sons Brody and Brandon and Brandon's wife Leah teased the former decathlete because he wasn't used to having a best male pal.
"I'm he played golf, I'd marry him," Bruce told the group.
Jeff was so close to Bruce he was even able to make fun of his plastic surgery during his Las Vegas show, to the gang's amusement.
Bruce, who has become the forgotten man of KUWTK, appeared to be taking solace in his friendship with Jeff, but told the comedian, "My sons told me I was spending too much time with you."
"We're not dating," Jeff pointed out as the men laughed.
"It's nice to have a friend outside of the family that has the common interests I have," Bruce told the camera.