The Plot Thickens! Gwyneth Paltrow's 2008 Dealings With Hunky Hotelier At The Crux Of Forthcoming Vanity Fair Takedown Piece?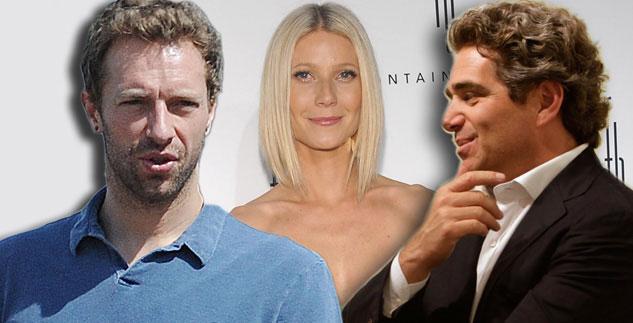 Gwyneth Paltrow's past dealings with Miami hotelier Jeff Soffer are at the heart of the forthcoming Vanity Fair piece rumored to come as a big blow to the Hollywood beauty, according to a new report.
Fueling the controversy are Vanity Fair's purported inquires as to whether Paltrow -- who says she's renewing her vows with husband Chris Martin on their 10-year anniversary in December -- might have stepped out on the Coldplay singer during a rough patch five years back, falling into the arms of the South Florida scion.
Article continues below advertisement
"Vanity Fair is asking if Gwyneth had an affair with Jeff back in 2008 when he reopened the Fontainebleau" hotel, an insider tells the NY Post, noting that Soffer "flew her in for the party, and she stayed at his house."
The paper notes that the Country Strong star -- who has two kids with Martin, Apple and Moses -- was dressed sexily at the Fontainebleau event, and during a Victoria's Secret party there, "remained closed off in a private section with Soffer."
Soffer, who wed supermodel Elle Macpherson this past summer, took the A-lister on a personal tour of his hotel, and a yacht the following day, during the 2008 trip, according to the report.
At the time of the publication of the items, Paltrow's rep said the two were friends; reps for both Paltrow and Soffer had responded to comment requests from the publication regarding the 2013 article.
As we previously reported, Paltrow put out an APB email to her pals last month reportedly writing, "Vanity Fair is threatening to put me on the cover of their magazine.
"If you are asked for quotes or comments, please decline," she wrote. "Also, I recommend you all never do this magazine again."
Whatever fuse awaits will be lit soon, as the magazine's editor-in-chief Graydon Carter gave a vote of confidence to and the upcoming piece written by Vanessa Grigoriadis, telling The Times of London, "We have a very good writer and it'll run."