Anna Wintour Is Not Going To Be Happy About This! Gwyneth Paltrow Slams 'Un-fun' Met Gala: 'I'm NEVER Going Again'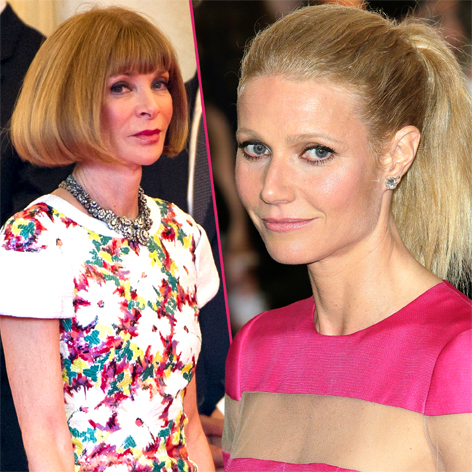 Anna Wintour will probably not be sending GwynethPaltrow an invitation to the Met Gala next year!
The Academy Award winning actress, who has been surrounded by controversy lately for everything from her revealing red carpet fashion choices and her string bikini line for kids to making condescending comments about her pals , didn't hold back when she was asked about her experience at this year's swanky soiree, slamming the event and declaring that she won't be attending it again - and RadarOnline.com has the details.
Article continues below advertisement
"I'm never going again," the Iron Man actress, who wore a pink, long-sleeved Valentino gown, told USA Today. "It was so un-fun. It was boiling. It was too crowded. I did not enjoy it at all."
Though her husband, Coldplay singer Chris Martin, was also at the event, the duo declined walking the carpet together, which Paltrow explained was because they try to keep their relationship as "private" as possible.
Do you think Gwyneth should have opened up about her Met Gala experience so candidly? Sound off below.