Exclusive
Dianna Agron Not Welcome At 'Glee' Tribute Show For Cory Monteith: Co-Stars & Creator 'Intensely Dislike' Her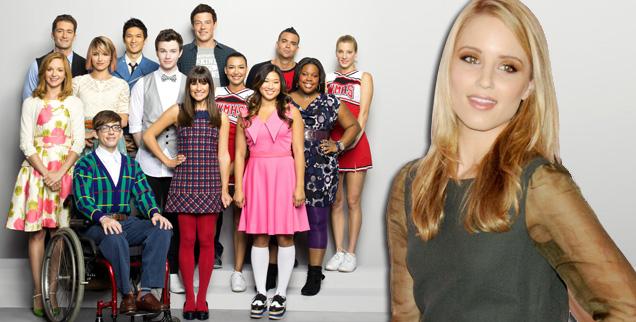 Article continues below advertisement
"It's shocking, because even though she's not contracted for this season, many other actors returned to pay tribute to Cory…even ones with less of a story connection to Finn than Diana had!" the source told Radar.
"Remember, she played his GIRLFRIEND on the series, and was a major part of his storyline."
The insider reveals that Monteith's girlfriend, Lea Michele, and co-creator, Ryan Murphy, "intensely dislike Dianna and have both worked to marginalize her as much as possible."
"They never saw her as a team player," the insider added.
"They simply did not want her sharing the glory for this very special episode."
Monteith, 31, was found dead in his Vancouver hotel room on July 13 and it was later determined through an official coroner's report that the Canadian actor died of "combined heroin and alcohol toxicity."
Calls for comment to Agron's rep were unreturned.