Exclusive
Still Struggling: Bethenny Can't Climb The Daytime TV Ratings Ladder, As 'The View' Soars Despite Jenny McCarthy 'Alienating Viewers'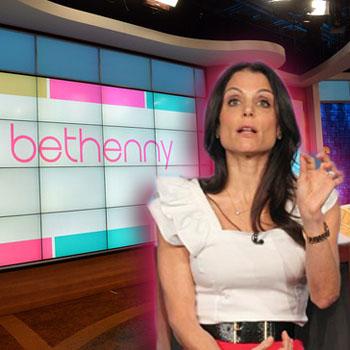 Article continues below advertisement
Article continues below advertisement
"During Bethenny's trial run, DeGeneres pulled some strings and got Justin Bieber to come on. DeGeneres' former booker is now working for Bethenny but he's been unable to get Sandra Bullock, Gwyneth Paltrow or Miley Cyrus," the insider revealed.
"The big name celebrities don't want to go on a talk show hosted by a former Bravo housewife. It's causing major drama behind the scenes of Frankel's show."
An industry insider tells RadarOnline.com that the next few weeks will be super important ratings-wise for Frankel, especially with November sweeps.
"Right now Bethenny isn't making any impact. Her ratings aren't climbing and she needs a boost or else her career as a daytime talk show host is going to be short-lived," the source said.
"November sweeps is coming and Bethenny better have something up her sleeve to bring in viewers."
Does Frankel have the staying power to get renewed for a second season, or is this the first and last we'll see of her? Sound off in the comments below…