Small Ratings Bump STILL Doesn't Help Bethenny Frankel, Show Remains At #14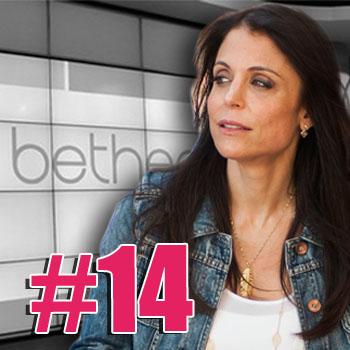 While Bethenny Frankel's daytime talk show continues to struggle, the former Real Housewives of New York City star did get a small bump in viewership last week — but is it enough to save the show?
According to the weekly syndication ratings roundup, it was a strong week for all the talk shows.
Queen Latifah held strong at the #1 position for rookie talk show hosts even though she saw no change in viewership from the week before, while Frankel continues to ride her coat tails at #2, even with a 13% increase for the week ending on Oct. 20.
Article continues below advertisement
Why do you think Frankel's viewership increased by 13% last week — are you tuning in?