Exclusive
Friends Fear Zac Efron Could Be Next Cory Monteith — If He Gives In To Drug Temptation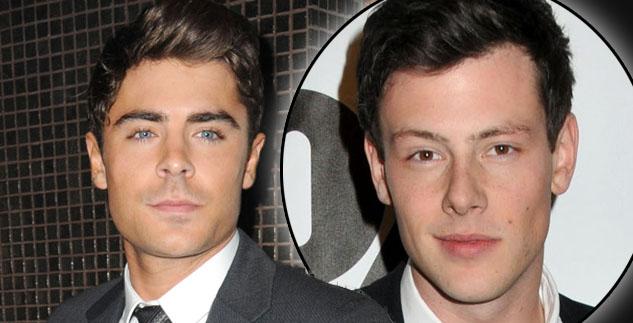 Fans were stunned when news broke that former Disney star Zac Efron had completed a stint in a rehab facility, but it's no surprise to friends close to the actor who exclusively tell RadarOnline.com they fear he could relapse and overdose, causing death like Glee actor Cory Monteith.
"Zac had been on a downward spiral since 2011, he was just good at hiding it and not getting caught," a source close to the 17 Again actor told Radar.
Article continues below advertisement
"He was partying because he was unhappy and basically just didn't give a f**k."
According to the insider, Efron had a near miss in 2011 when his pal — Nickelodeon actor Ryan Rottman — was arrested for a DUI with Efron and Rumer Willis in the car.
"When Rottman got the DUI Zac was in the car with him and he knew how lucky he was that he wasn't driving at the time," the source told Radar.
"He was super careful ever since."
While initial reports stated Efron attended rehab for alcohol abuse, other reports have stated he also struggled with using cocaine.
And now that Efron's sober, friends worry that if the 25-year-old ever relapses, he could end up dead.
"Friends are genuinely worried about him, because if Zac relapses like Cory Monteith did he'll likely go back to using the same amount of drugs he was doing before rehab," the insider said.
"And it will kill him."
Monteith, 31, was found dead in his Vancouver hotel room on July 13 of a heroin and alcohol overdose.