Woman Suing Hospital, Doctor After Prank Photo Snapped -- While She Was Unconscious -- Winds Up On Facebook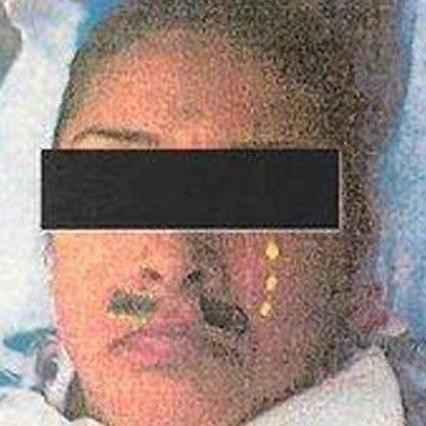 A woman whose anesthesiologist made a joke of her while she was unconscious, drawing a mustache on her lip and tears near her eyes, is suing the overseeing doctor, and hospital the act occurred at, for violation of privacy and infliction of emotional distress, RadarOnline.com has learned.
Veronica Valdez is taking anesthesiologist Dr. Patrick Yang, and Torrance Memorial Medical Center, to Los Angeles County Superior Court over the Oct. 2011 incident, which also involved Yang's aide, Patricia Gomez.
Article continues below advertisement
The 36-year-old Valdez, who was undergoing surgery on her finger, has a history with the institution, as an administrator who worked there 13 years.
"I thought she would think this is funny and she would appreciate it," Yang said in court docs. Gomez said she took the photo, showed it to and deleted it, but the image somehow would up on Facebook, where Valdez, through her attorney, said she left because she was "ridiculed and humiliated while under anesthesia."
In court papers, Valdez said she "felt violated" and "in shock" over the incident.
The hospital responded saying that Valdez -- using "factually inaccurate, grossly exaggerated or fabricated" points -- is trying to "play litigation lottery" against them, calling themselves a "deep-pocket defendant."
Yang was suspended by the hospital two weeks in connection with the prank, and faced other "disciplinary action" as a result. Others, including Gomez, were also suspended in the incident, and had to attend patient privacy training before going back to their posts.
Court proceedings are slated to commence this January.