Stephen Baldwin Defends Sister Getting Salary From Mom's Breast Cancer Charity: It's 'Open,' 'Transparent,' With No Shady Accounting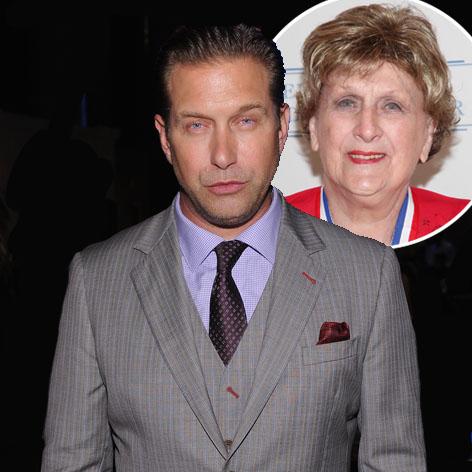 If Stephen Baldwin wasn't his mom's favorite child before, he is now.
Following RadarOnline.com's report that his sister, Beth, received a large portion of funds from mom Carol Baldwin's breast cancer foundation as salary, Stephen has released a lengthy statement in support of the organization.
The Carol M Baldwin Breast Cancer Research Fund of Central NY and Carol M Baldwin Breast Cancer Research Fund on Long Island "continuously receive nothing less than passing and good grades from all the charity and nonprofit watchdogs," he said in a statement to RadarOnline.com, insisting that the funds "have been one of the most open and transparent nonprofits in this area of research since its founding, going above and beyond what is legally required."
Article continues below advertisement
"I am proud of its work and honored to raise money for it both on and off The Celebrity Apprentice," he continued. "I am proud of my mother and sister Beth and my family for how we have worked for the common goal of serving the cause and finding a cure for breast cancer."
DOCUMENTS: Read The Baldwin Family's Breast Cancer Charity Tax Filings
Stephen also provided RadarOnline.com with documents from a certified public accountant insisting that everything at the charity is above-the-board.
According to the papers, "The Fund uses an outside, third-party consultant to se the compensation of all employees including Baldwin sister Beth. While this measure is prudent for any 501(c)3 charity, we feel that it is particularly important for the Fund due to the high profile nature of the fund."
Stephen's brother, Alec, spoke out in support of his mom earlier this month.