Exclusive
Roman Polanski's Alleged Rape Victim Expresses Forgiveness For Exiled Director: 'I'm Not Angry With Him'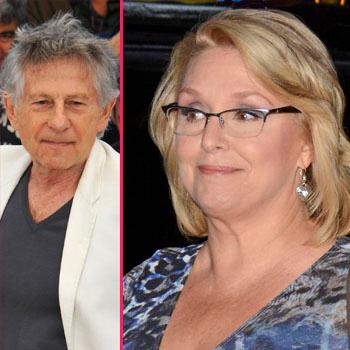 What began as a not-so-innocent photo shoot went on to destroy the lives of director Roman Polanski and his alleged teen rape victim, Samantha Geimer. Thirty years later, the U.S. government still wants the director to come back to the country and answer to the many charges against him. But in a new memoir, The Girl, Geimer says she's finally come to a place of acceptance -- and even forgiveness for the man she says stole her innocence.
Article continues below advertisement
"As different as our lives have been, we do share common sense of battle fatigue when it comes to the court system and the media," she writes of the Chinatown director. "We've both been punished. We both want to move on. We both might be considered victims."
And even despite the fact that Polanski allegedly drugged and raped Geimer at Jack Nicholson's when she was just 13, she says she harbors no ill will for him today.
"If you go through your life carrying hate in your heart, you really only hurt yourself," she writes. "I didn't forgive him for him. I did it for me. Forgiveness is not a sign of weakness. It's a sign of strength."
Geimer's admission has shocked and confused those who still hope that Polanski might one day be brought to justice. During a recent book signing, New Hampshire Register reporter Randall Beach asked her to clarify whether she really did have forgiveness for her alleged attacker.
"It wasn't a violent attack," she insisted, admitting, "It's hard for people to understand why I'm not angry with him."
"Why should I walk around carrying anger?" she asked. "That only hurts me. Yes, he's responsible. The fall-out was terrible. I wouldn't want to not hold him accountable."
But she claimed, "It was a mistake. He understands that now."
"What's wrong with forgiveness?" Geimer continued. "What am I going to do, just be angry all my life? I'll forgive him for myself."