BREAKING NEWS: Roman Polanski Extradition Decision Expected Monday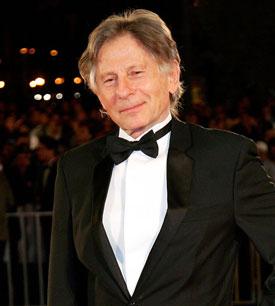 Swiss authorities will announce Monday morning if Oscar-winning director Roman Polanski will be extradited to the United States to face child sex charges, RadarOnline.com has learned.
Polanski - director of such critically acclaimed films as The Pianist and Chinatown - pleaded guilty to having sex with a 13-year-old girl back in 1977 but fled to Europe before he could be sentenced.
He was arrested in Switzerland last year and has been fighting extradition to the U.S. ever since then.
Article continues below advertisement
Polanski's attorney, Chad Hummel, has been pushing for Polanski to be sentenced without having to return to Los Angeles, but prosecutors have been adamant that he be returned to L.A.
Swiss authorities are expected to announce their decision about whether to extradite him at 5am PT/8am ET Monday.
VIDEO: Roman Polanski Has A New Accuser
Polanski, now 76, was 43 at the time he had unlawful sex with the girl.
He pleaded guilty to having unlawful sex with a minor in exchange for prosecutors dropping several other felony charges against him, including rape.
He has been a fugitive since 1978 and lived in France before his arrest.
Swiss authorities released the director from jail on $4.5 million bail in early December "pending extradition" to the United States.
Polanski's victim came forward long ago and has made her identity public, saying she was disturbed by how the criminal case had been handled.