'Modern Family' Star Ariel Winter's Mother Claims She Didn't Sexually Abuse Daughter - Accuses Other Child Of Giving Her Cancer!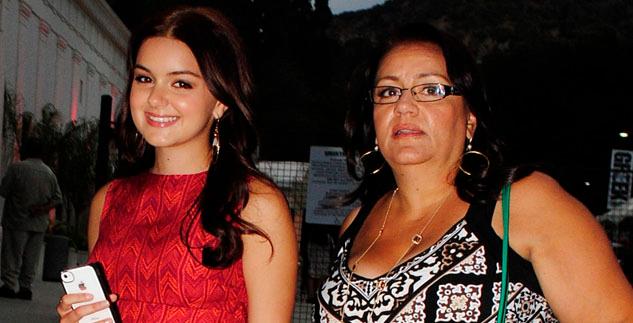 Modern Family star Ariel Winter's mother, Chrisoula Workman, filed explosive legal docs on Thursday in a bid to get custody back of her daughter — claiming she never sexually abused the actress and that her older daughter, Shanelle Gray, caused her to get cancer, RadarOnline.com is reporting.
Workman has asked a judge to remove Gray as guardian and have her reinstated.
In the latest legal salvo in the ongoing bitter family dispute, Workman says in her sworn declaration, "In addition to physical and emotional abuse, Ariel Winter Workman has accused me of sexual abuse or sexual molestation. I adamantly deny these accusations."
Article continues below advertisement
"Ariel did not display any signs of distress of being in such close proximity with me, and, indeed, mocked me by arrogantly and publically displaying affection between Ariel and Shanelle Gray as they walked in front of me."
Among the other shocking tidbits in the legal fling, during Workman's deposition which was given in December 2012, she said, "I believe I got cancer was from the stress of the situation Shanelle put me through of missing my child when she was not there, of going--Shanelle has no idea what hell I went through when she wasn't there."
Article continues below advertisement
During the deposition of Winter's boyfriend, Cameron Palatas, he alleged that he slept over at Workman's house, at her urging, and encouraged him to sleep in his girlfriend's bedroom because she often got "scared."
The 18-year-old was then accused by Workman of having inappropriate sexual contact with Winter.
Winter was 14 at the time, and was "dressed up in lingerie," by her mom, according to Palatas. While he would often wear jeans to bed, sans shirt most of the time.
The guardianship trial is scheduled to begin on October 3.
The judge hasn't ruled yet on whether or not Winter will be deposed before the trial.