Exclusive
Justin Bieber's Manager Gives His Pals The Boot! Lil Twist & Lil Za Kicked Out Of His Home After Bad Blood With Neighbors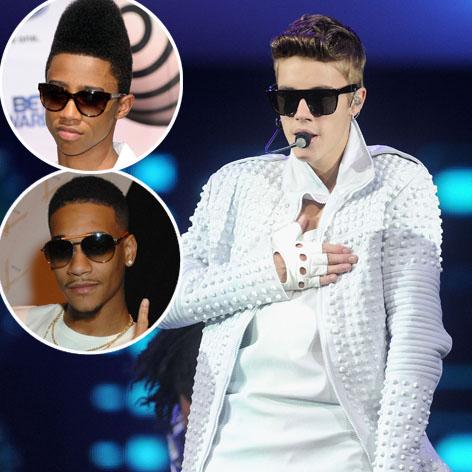 Article continues below advertisement
"Lil Twist and Lil Za have basically been ordered by Scooter to vacate Justin's house," a source close to the situation told RadarOnline.com.
"He wants them out by the end of the month and they've even already been set up with their own apartments.
According to the insider, Braun is looking out for the best interest of his client and feels Lil Twist and Lil Za have brought nothing to Bieber's life but bad press.
"There's a growing disenchantment with them," a second source tells RadarOnline.com of the relationship between Bieber and his two buddies.
"But there's no specific ultimatum date."
As RadarOnline.com exclusively reported earlier this summer, Bieber throws parties at his Calabasas mansion that are riddled with booze, drugs and women.
And one pal told RadarOnline.com that Bieber even let his friends throw their own parties at his house while he was away, as long as they signed Non-Disclosure Agreements.
"Scooter's cleaning house, and it starts with Lil Twist and Lil Za," the source concluded.