Inside Jada Pinkett Smith's Tragic Drugs Hell: Ex-Stepdad Reveals She Grew Up Living Around Cocaine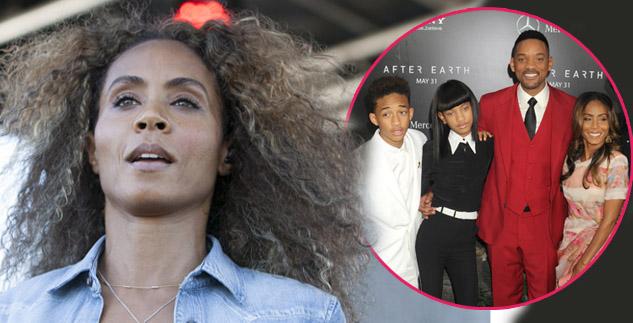 Jada Pinkett Smith's revelation about fighting "many addictions" raised eyebrows, and dovetails with new information RadarOnline.com has learned abut the Ali beauty's unstable past.
The 42-year-old's former stepfather, Baltimore-based lawyer Warren A. Brown, reluctantly admits to Celebuzz he partook in cocaine use with her mother, Adrienne Banfield Jones, in the late 70s/early 80s, when Jada still a child.
Article continues below advertisement
"At times I felt guilty," Brown said. "I remember just the three of us in the house together and I knew I was high and so was her mother.
"She didn't know though, she was too young to recognize it. She didn't see us doing anything. But I felt really bad because I thought this little girl deserves better than her parents addicted."
Brown said Jada, mother to Willow and Jaden Smith, "was a sweet little girl" and they "were very close.
"It was me and Jada: I was raising her while her mother was working and in college. We spent a lot of time together."
Brown said that upon divorcing Adrienne in 1986, he "quickly got remarried and my new wife asked that I distance myself from her.
"So it was a sudden departure for Jada, and it was always just the two of us," he said, noting of her new addiction revelations, "Anyone who knew of our relationship would not disagree that my estrangement with her may have played a part."