No Advice Wanted! Jada Pinkett Smith: 'It's Dangerous' To Discuss Marriage To Will Smith With Friends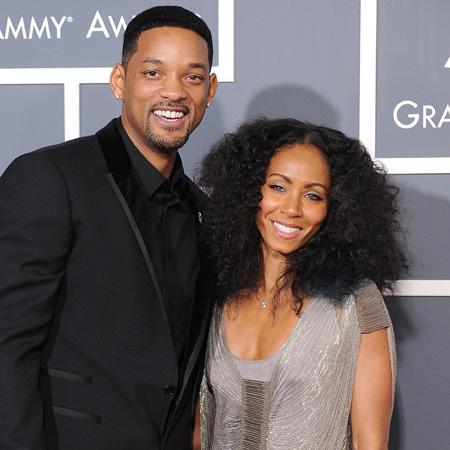 Jada Pinkett is hopelessly devoted to husband Will Smith and she doesn't want any advice or input from friends.
The 41-year-old wife of the After Earth star, whose previous statements about her marriage of fifteen years have led people to people that she and Will have an open relationship, confides to Redbook magazine that there really isn't anything that her husband could do to make her leave him – and RadarOnline.com has the details.
Article continues below advertisement
"He's the best warrior you will ever find," she gushes to the women's magazine about Will.
"What is the thing that Will could do that would make me not love him? That would make me abandon him? I can't think of one. I'm sorry. Except if he did something bad to the kids – now we've got a problem. But that's it. We've had such an extraordinary life together."
Jada, who admits that every relationship takes work, also reveals that she doesn't turn to her friends for advice and support.
"It is dangerous," she explains to the magazine about sharing relationship issues with pals. "Intimacy is a very complicated thing. There is nothing I could ever say to anyone that would give them a clear understanding of what happens between us – so why get anyone involved?"
Instead, Jada discusses everything with Will.
"Will and I work all that out with each other; that's part of being in an intimate relationship. If you are giving your life to someone and this is the only person you deeply love, then you should be able to come to that person with anything. There shouldn't be a person I need to talk to outside of him. And I don't want my friends, who have a great affinity for both of us, to feel like they have to take sides."
Article continues below advertisement
In April 2013, the actress felt heat for comments she made during an appearance on HuffPost Live, which many perceived as confirmation of the couple's rumored open marriage.
"I've always told Will, 'You can do whatever you want as long as you can look at yourself in the mirror and be okay,'" she said. "Because at the end of the day, Will is his own man. I'm here as his partner, but he is his own man. He has to decide who he wants to be and that's not for me to do for him. Or vice versa."
She later clarified her comments on her Facebook blog, vaguely denying that they have an open relationship.