Howard Stern's Co-Host Robin Quivers Reveals She's Been Battling Cancer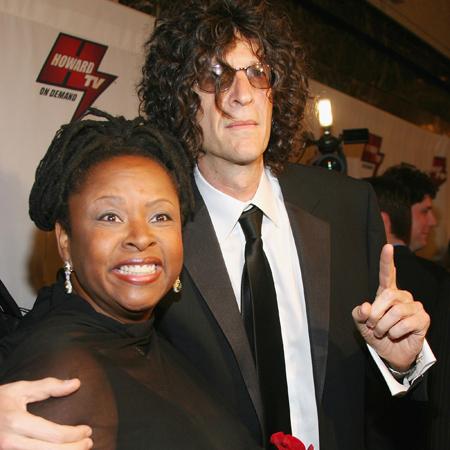 Howard Stern's longtime co-host Robin Quivers announced on Monday that's she's been battling cancer for more than a year, RadarOnline.com has learned.
Quivers has co-hosted the show from her New York home for the past year.
In the dramatic segment Monday, Robin said a grapefruit-sized mass detected in her midsection turned out to be a tumor
"When it all was said and done they said it developed from endometrial tissue, which is uterine tissue," she said. "This is what had happened, there was some endometrial tissue where it didn't belong and the cancer developed from that.
Article continues below advertisement
"The people I was originally working with hadn't seen it before."
"It was so rare, what she had," the America's Got Talent judge chimed in, admitting he "thought she was a goner" upon hearing the grim news of her illness.
"It was just a f***ing crazy thing that came out of left field," said the King of All Media, who has been working alongside Quivers since 1981. "Robin means more to me than anything. Seeing her go through this just f***ing tore me up."
The Private Parts star said when she initially told him about her ailment, he said, "I'm not doing the show without you … I'm quitting if you're not doing the show."
The good news: Robin said Monday she's been undergoing chemotherapy in that time, and that her doctors have told her that she's currently free of the cancer.
The Howard Stern Show airs weekdays on SiriusXM.
audio https://media.radaronline.com/brand-img/wp-content/0x0/2013/09/robin-quivers.mp3