Howard Stern Attackers Claim They Targeted Him Because He Bullied & Mocked Celeb Kids, As War Heats Up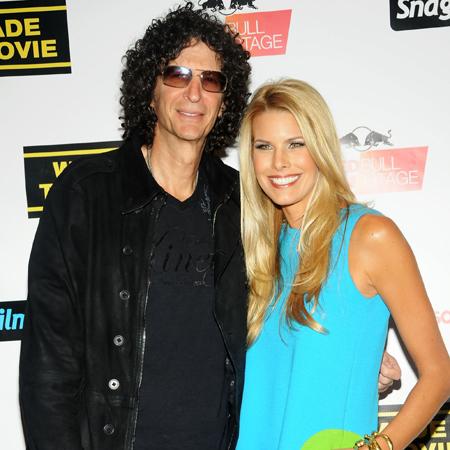 In response to Howard Stern's vow to "go to war" with those jabbing at him, his wife and his daughters via social media, two of the shock jock's haters named in our initial story have responded to RadarOnline.com, saying that the King of All Media is being hypocritical, citing his long history of abrasive humor, and attacks on celebrities and their kids.
The two Twitter handles hounding the radio personality -- @NotMyBro and @Gary_Puppet -- both posted responses to our initial story, claiming that the hate they spew at Stern doesn't differ from the torment he's heaped upon past rivals.
Article continues below advertisement
And as they explain their actions, it's clear this war is heating up and Stern is about to bring some serious pain to the game.
NotMyBro wrote how Stern "wished AIDS, cancer and other illnesses on his competitors and children of celebs he was quarreling with," such as radio rivals like John "The Zookeeper" DeBella, broadcasting exec Larry Wert and former late night host Arsenio Hall.
Gary Puppet dredged up a number of instances in which Stern poked fun at celeb kids, such as Kathie Lee Gifford's son, Cody, "Steven Spielberg's and Tom Cruise's adopted black children," and "making fun of Tom Hanks son's rap songs while refusing to acknowledge his own daughter's Zoo Za Zoo album that she was pushing on Twitter and Amazon.com."
Gary Puppet justified posting of images of Stern's daughters, calling them "grown women who willfully share their images in public forums on social media.
"Give me a friggin break. Get off twitter if you're so offended Howard," Gary Puppet wrote. "You refuse to take any calls from real listeners other than your wack packers who … say how great you are. You cant control twitter like your scripted callers so deal with it."
Article continues below advertisement
Looks like those guys are in for a fight, and Stern has the resources and intelligence to do some damage.
As we previously reported, a segment of fans-turned-haters have hounded the 59-year-old America's Got Talent judge via Twitter and a Stern-based message board called Dawg's Saloon, often taking shots at his wife, model Beth Ostrosky, and three daughters using images lifted from their social media pages.
But the Stern attackers may want to think twice about hiding behind Twitter handles, because Howard is taking steps to expose their real identities.
Stern said on his radio show last week that he's "subjected to cyberbullying every day on that Twitter," so much so that he's "got a guy now who's finding out the real names and the occupations of what the people do who bully me."
The Howard Stern Show airs on SiriusXM.
radar_embed service=5min.com src="http://pshared.5min.com/Scripts/PlayerSeed.js?sid=1126&width=570&height=351&playList=517782844&sequential=1&shuffle=0"