Exclusive
INTERVIEW: Howard Stern Sidekick Robin Quivers Talks Of Leaving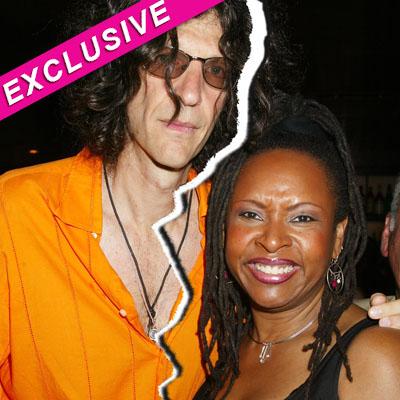 RadarOnline.com Staff Reporter
Peanut butter and jelly; Kobe and the Lakers; Howard and Robin. Some things are just meant to be together.
But, in an exclusive interview with RadarOnline.com, longtime Howard Stern sidekick Robin Quivers says she could soon be going out on her own – 30 years after joining Stern.
"I love to do radio and television and I've always wanted my own television show, so I've been putting out feelers for those kinds of things" said Quivers, 58.
Article continues below advertisement
"(I could) express myself in ways that I don't necessarily get to express myself on our show."
Angling to replace Oprah, whose last episode is May 25?
"Let's hope," Quivers said. "It will be like a talk show, but with subjects that I'd be interested in. I think I have some interesting things to say and I don't think anybody out there is saying them. "
And don't dismiss Quivers' talent as a world-class interviewer. On their Sirius satellite show, she and Stern have become de facto therapists for actors David Arquette and Courteney Cox as they go through their very public split.
"They have an incredible relationship," Robin said of the pair. "There is obviously an incredible amount of love and respect between them, and maybe this is growing pains."
Quivers is on the West Coast today to host "It's for the Kids," a fundraising gala in Napa Valley. The event is to support her 15 Foundation, which sponsor nutrition education for children. Tickets are still available at http://www.15foundation.org/napa/.