Report: George Zimmerman Having An Affair With Ex-Fiancee, Was In Marriage Counseling With Wife Before Trayvon Martin Shooting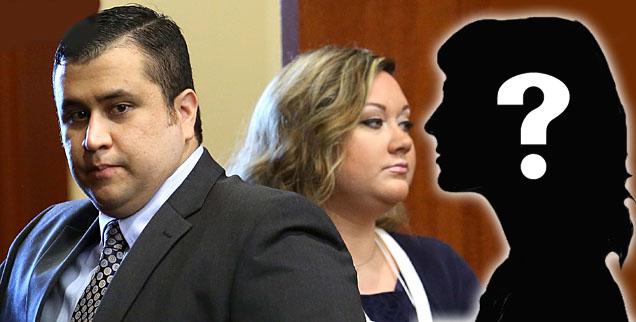 Article continues below advertisement
"George has been having an affair with is ex-fiancee. Shellie believes it flared back up after the acquittal," friend and key defense witness John Donnelly told the site.
Veronica Zuazo was engaged to Zimmerman before he married Shellie, but after she filed a domestic violence complaint against him the couple ended things.
Mail Online reports that Zimmerman and Shellie had been in marriage counseling sessions for help with his "anger management issues" prior to the February 26 shooting of Martin.
Also revealed was that despite Shellie saying the couple hid out in "a trailer in the woods" during the trial, they actually shared a $240,000 home that was guarded by security cameras on the front door.
While Shellie told 911 operators that Zimmerman had "punched my dad in the nose" and was "threatening all of us with his firearm," Zimmerman told police that Shellie and her father were the aggressors.
Article continues below advertisement
Police will review the incident on video footage that was captured from surveillance cameras in the home.
Donnelly told Mail Online that Shellie confronted Zimmerman because he'd been "AWOL" since his acquittal and the only contact the two had was text messages in which Zimmerman shortly replied, "I'm fine."
"During the trial they were sequestered, moved from house to house , there just wasn't any opportunity for anything like that an affair to go on," he said.
"To the best of my knowledge and hers this started up after the trial."
News broke last week that Shellie was planning to file for divorce.
Donnelly's wife, Leanne Benjamin, said she's relieved about Monday's incident because she believes Zimmerman is a ticking time bomb.
"I'm relieved. He was a powder keg waiting to blow… I feel relieved now that he…might get some quiet time and some psychological help," she said.
Article continues below advertisement
"If he had run into a stranger and got into an altercation he might have hurt someone or ended up hurt or dead himself."
As RadarOnline.com previously reported, Shellie called 911 on Monday telling operators, "I'm really, really afraid."
"I don't know what he's capable of. I'm really, really scared," she continued. "He punched my dad in the nose. My dad has a mark on his face. I saw his glasses were on the floor. He accosted my father and then took my iPad out of my hands and then smashed it and cut it with a pocketknife."
Donnelly says the incident occurred at one of the homes Zimmerman and Shellie shared during the trial.
"As far as we understand, Shellie had gone back to the house — a property owned by her father — to collect some belongings," he said.
"Her father was with her. It was one of the places they stayed for about six months during the trial. George showed up with his gun. It was a domestic altercation. Shellie was getting stuff, her father wants to clear the house out to sell it."
In a bizarre turn of events, Shellie and her father have decided NOT to press charges against Zimmerman the Lake Mary, Fla. police department confirms.