'Embarrassing, Atrocious, Cheap': Princess Di Film Gets Gigli-Esque Reviews Across U.K.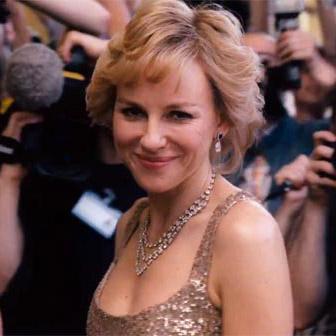 Diana, the new Princess Diana biopic starring Naomi Watts as the late royal, has been absolutely clobbered by film critics in the United Kingdom, calling into question everything from the writing to the authenticity to Watts' acting.
The movie premiered in London Thursday, and within hours a litany of negative reviews began to sprout up.
Possibly the harshest critique came from The Daily Mirror, saying Watts' performance as the late royal was so awful, "Wesley Snipes in a blonde wig would be more convincing."
Article continues below advertisement
The paper went on to dub the film "a cheap and cheerless effort," adding that "the Queen of Hearts has been recast as a sad-sack singleton that even Bridget Jones would cross the street to avoid."
The writing was "squirmingly embarrassing," The Times of London said, summing up the film as "atrocious and intrusive."
As we previously reported, the film, based off the book Diana: Her Last Love, depicts the romance between surgeon Hasnat Khan (played by Lost star Naveen Andrews) and Diana in her last two years alive, prior to her fatal car accident in Paris in Aug. 1997.
"Sixteen years after that terrible day in 1997," The Guardian said, "Diana has died another awful death.
"This is due to an excruciatingly well-intentioned, reverential and sentimental biopic about her troubled final years, laced with bizarre cardboard dialog – a tabloid fantasy of how famous and important people speak in private."
It will hit American theaters in limited release beginning Nov. 1.