Exclusive
Your Lawyer Is Trouble! Michael Lohan Rips Dina's Attorney After Not Guilty DWI Plea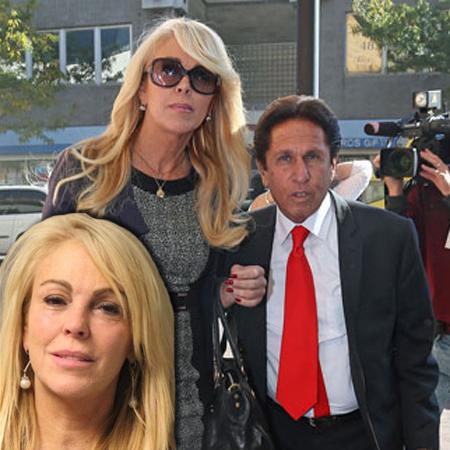 Article continues below advertisement
Dina was arrested on September 12, 2013 and authorities said a test showed her blood alcohol level to be .20, more than twice the legal limit (.08).
"The way she represents herself to the public and the court is one thing but it's even worse that she has Mark Heller," an enraged Michael told RadarOnline.com.
"With the way he handles the case it is only going to make things worse for Dina."
Before Lindsay began her court ordered 90-day rehab stint she was represented by Heller and Michael was adamant that she not use her for her representation at the time. When Dina hired him Michael said she had made a bad choice and is warning her now to stop making so many mistakes and recognize that she has a problem.
"I hope she humbles herself and puts her family before herself."
Michael himself is no stranger to the law, but he told RadarOnline.com that when he was first arrested for DWI his bail was $1million and his sentence was sixteen months to four years to jail.