Exclusive
Kanye West Hires Lindsay Lohan's Lawyer To Defend Him Against Paparazzo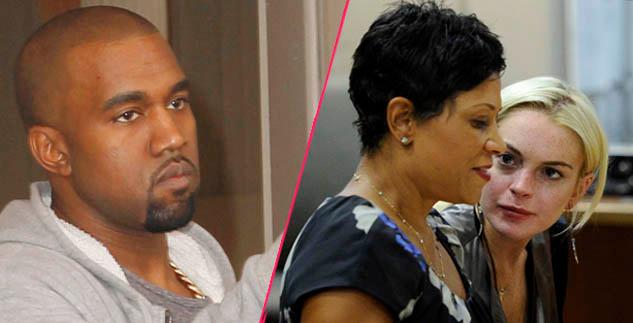 Lindsay Lohan has managed to keep her legal woes in check thanks largely to her attorney, Shawn Holley.
Now, RadarOnline.com has exclusively learned Kanye West has hired the same famed lawyer to defend him in a lawsuit filed by a paparazzo after the two got into an altercation at LAX.
Kim Kardashian's baby daddy filed a response to the lawsuit by photographer, Daniel Ramos, stating, "Daniel Ramos is not entitled to relief on any of the claims set forth in the complaint because at the time and place mentioned in the complaint, Daniel Ramos willfully and wrongfully caused Kanye West to reasonably believe his safety was in immediate danger.
Article continues below advertisement
"Kanye West responded to this assault by doing only those acts that were reasonably necessary for his self-defense and safety and was justified in doing those acts."
The melee at the airport in July also has the Grammy award-winner facing criminal charges stemming from the attack. He was charged with attempted grand theft and criminal battery.
West "shoved the photog to the ground and yelled at him after trying to take a few snaps," a photo agency at the scene claimed.
"Kanye came out of the terminal and attacked the videographer by allegedly grabbing his shoulders and punched him. The paramedics were called to the scene and the victim was rushed to the hospital."
It was just one incident in a string of heated encounters with paps in recent months.
In May, West went on a verbal rampage against one photographer after he cracked his head on a street sign.
West faces a maximum of one year in jail and will be arraigned on Oct. 10, and is represented by Blair Berk in the criminal matter.
The formal response seeks to have costs awarded to West, and none awarded to Ramos.