Exclusive
Charlie Sheen 'Heartsick' That Ex-Brooke Mueller Could Regain Custody Of Their Twins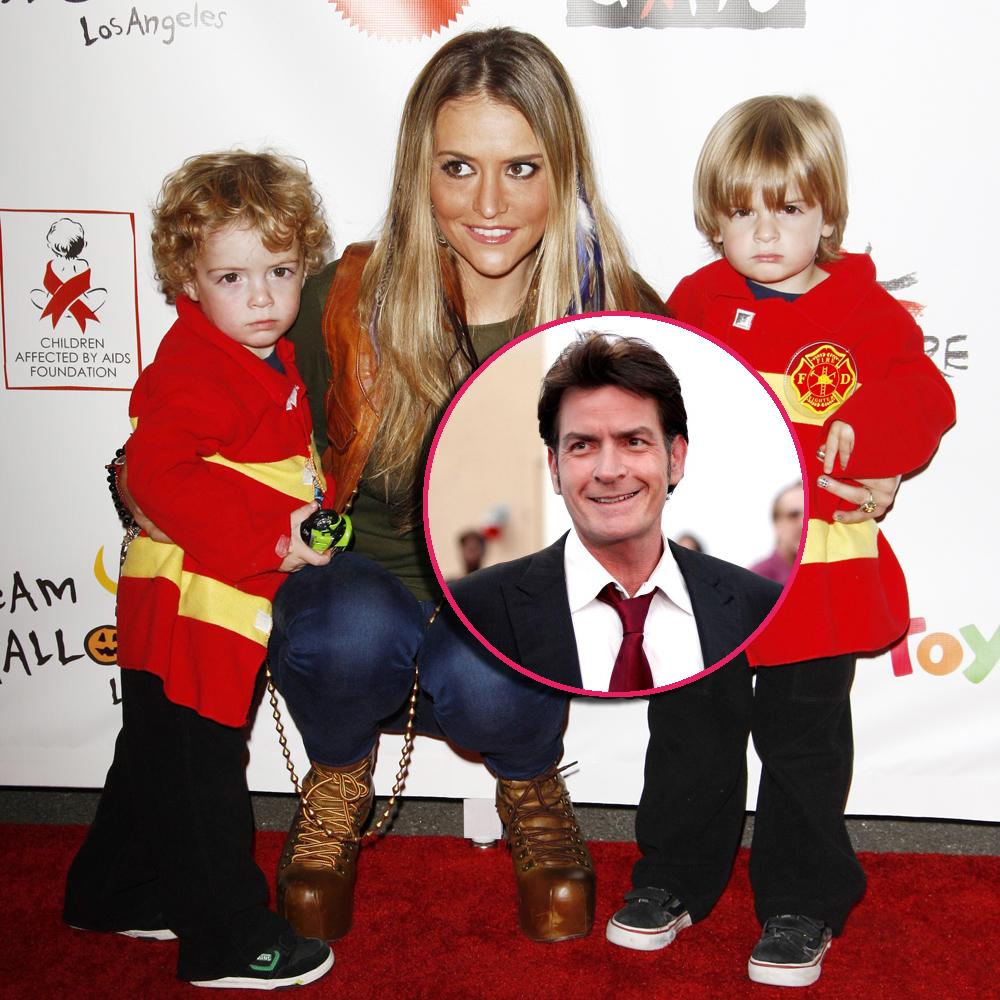 Charlie Sheen is disgusted and extremely concerned that his ex-wife is on track to regain custody of twin sons Bob and Max, RadarOnline.com is exclusively reporting.
Sheen's second wife, Denise Richards, was given temporary guardianship of the twins after Brooke Mueller was placed on an involuntary psychiatric hold after a drug overdose in May.
The twins "are so happy with Denise and Charlie is absolutely heartsick that Brooke is on track to get the boys back. Let's be real, Brooke has battled an addiction to crystal meth for most of her adult life, what are the odds she is going to stay sober?" a source told Radar.
Article continues below advertisement
"It's just not safe for the boys to be in her care. Does something tragic have to happen in order for a judge to strip Mueller of her parental rights?"
The Anger Management star usually spends the weekends with Bob, Max and his daughters with Denise -- Sam and Lola -- if he isn't working.
"Charlie is a great dad and loves spending time with the kids. He doesn't let them run wild and eat junk food. He tends to be very strict and keeps all four kids on their routine schedule," the insider added.
Mueller is currently enrolled in rehab and has a crucial custody hearing in December.
"There will be a hearing in child dependency court in December and the judge will determine if Brooke should be reunited with the boys, at that time," a source connected to the case previously told Radar.
"She has impressed social workers from the Los Angeles County Department of Children & Family Services. Quite remarkably, given how low she has been, Brooke is now on track to get the boys back."
Article continues below advertisement
Sheen's third wife has also been taking parenting classes and behaving appropriately when she has supervised visitation with her children, the insider said.
When asked if the twins are thriving in Richard's care, and if they would be moved, again, the source insisted: "The goal of CPS is always for reunification of families because the belief is that it always better for a natural birth parent to be the primary caregiver."
Our sources tell us, "Sheen will make it known to the judge that he wants the boys to remain with Denise.
"Under no circumstances does he want Bob and Max returned to Brooke."