Exclusive
Brooke Mueller Must Take Random Drug Tests, Parenting Classes & More To Regain Custody Of Sons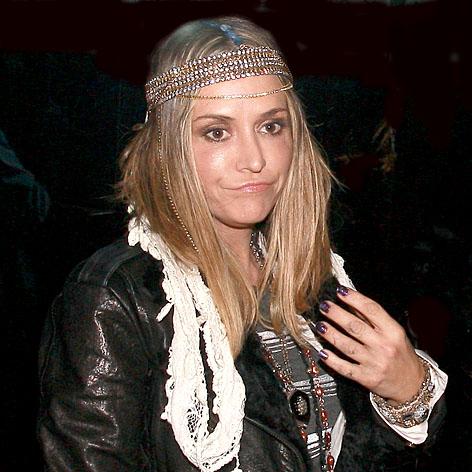 Brooke Mueller will have to submit to random drug tests, attend parenting classes, and agree to monitored visitation of twin sons, Bob and Max, 4, with ex-husband, Charlie Sheen, if she ever hopes to gain custody of the boys, RadarOnline.com is exclusively reporting.
The twins are currently being cared for by Charlie's other ex, Denise Richards.
The Los Angeles County of Department of Children & Family Services "has prepared a laundry list of things Brooke must do before the agency can sign off on her retaining custody of the twins. After Brooke is formally discharged from her rehab facility, she must immediately give her contact information to a drug testing company. She can expect to be randomly drug tested at least twice a week," a source told RadarOnline.com exclusively.
Article continues below advertisement
"If she fails to appear for the drug test, it will be considered a dirty test. She will need to enroll in parenting classes, and successfully complete, and provide proof that she is going to 12-step meetings at least once a week. Her visitation with the twins will be strictly monitored by a social worker. In short, Brooke will have to jump thru hoops to get the boys back."
Charlie's former wife and baby mama had her kids taken away from her by the Department of Children and Family Services because of the unsafe environment her drug use created, and Denise was subsequently awarded temporary guardianship of the boys.
The judge overseeing the custody dispute, recently hauled Brooke into court for an explanation as to why she ditched Betty Ford for cushier digs in San Juan Capistrano.
The 35-year-old Palm Beach socialite did not like the manual labor and chores asked of patients at the famed Rancho Mirage, Calif. center, a source previously told RadarOnline.com.
A custody hearing is scheduled for the end of July, at which time the judge is expected to extend Denise's temporary guardianship of the twins for at least another six months. During that time, social workers will be closely monitoring Brooke.
There are "absolutely no guarantees that Brooke will get custody back of the twins. They are thriving in Denise's care, and Brooke must show a drastic change and commitment to her sobriety," the source said.