Exclusive
Get Out! Bethenny Frankel's Estranged Husband Ask Judge To Boot 'Skinnygirl' Staff From Their New York City Apartment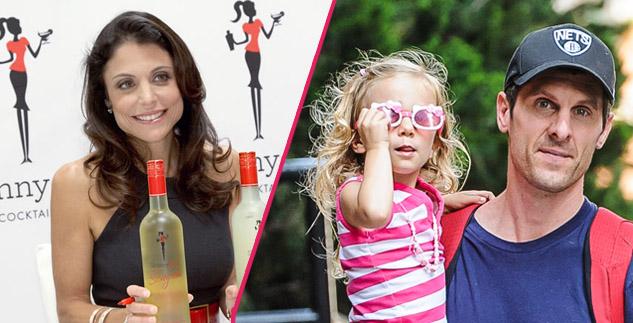 Booze and babies don't mix, according to Bethenny Frankel's estranged husband.
Jason Hoppy has asked a New York judge to order the talk show host and entrepreneur to move her offices for Skinnygirl, the business behind her multi-million dollar low-calorie cocktail line, out of their luxurious Manhattan apartment because he claims it's disrupting their three-year-old daughter Bryn, RadarOnline.com has exclusively learned.
Article continues below advertisement
A number of staff, including a marketing executive and interns, work from the home office, we're told.
"It's not a big office, but the employees use the bathrooms in the apartment and often gather in the kitchen to just gab," a source close to the couple, whom wed in 2010, revealed.
"It's very concerning for Jason. He believes it's disrupting Bryn's sleep schedule. He is also concerned for Bryn's safety, as Jason doesn't know the background of these people.
Added the source, "It makes no sense to cram all of those people into that small room. Jason believes that Bethenny is trying to make him as miserable as possible in their apartment… especially considering that she can certainly afford to lease office space for the staffers."
A judge has yet to rule on Hoppy's request.
Said the insider: "Jason had asked Bethenny to do it, but she refused, so he had no choice but to go to court and have a judge rule on the matter."
Article continues below advertisement
Frankel, 42, had a home office for her Skinnygirl empire, long before her contentious divorce proceedings with Hoppy, a pharmaceutical executive, ignited.
It's just one of many issues dogging the couple, who, as RadarOnline.com previously reported, have been unable to reach a divorce deal and are now headed for a bitter divorce trial.
The ex-Real Housewives of New York star is attempting to seek sole custody of their only child, Bryn.
According to one source, Hoppy has been left perplexed as to why the ex-Real Housewives of New York star Bethenny is "trying to axe him out of their daughter's life."
"She makes all of these public statements that she hoped the divorce would be amicable, but then filed for sole custody of Bryn," said the insider.
"How could it have remained amicable when Bethenny is doing that? Did she honestly believe Jason would just walk away from their daughter? There is no way he would ever do that.
"If it means going to trial, Jason is willing to take his chances."