Exclusive
America's Got Talent's First Winner Bianca Ryan -- Lost TV Role To Miley Cyrus, What's She Doing Now?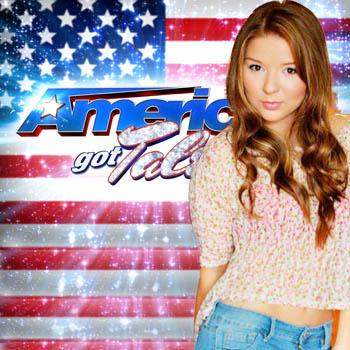 Article continues below advertisement
"I tried out for a lot of Disney and Nickelodeon things," she revealed, before appearing on AGT.
"I tried out for Camp Rock and Hannah Montana. I have always wanted to become an actress."
And seven years after winning the show, her acting dream is a reality because the teenager recently completed her first independent movie, We Be Kings, but hints that had she landed Hannah Montana, she would have remained more grounded than Cyrus.
"I am really grounded. I have a very good family and good roots. So I think I could definitely handle that," she told the book's authors, Ashley Majeski and Sean Daly.
"It would probably have to be little by little, not overnight. But I am pretty sure I could handle it."
The Pennsylvania-native banked $1,000,000 from her AGT win, but didn't blow it.
America's Got Talent: Howard Stern & Co. Find Booms & Busts In Las Vegas
Article continues below advertisement
"That was put away for me when I turn 21," Ryan said.
"Some of it was used to run some of my businesses that I have. Some was used for traveling."
Ryan would like to continue with her music career but if all else fails, she says she'd love to write music for famous pop stars like Katy Perry.
"No matter what I was still going to be a songwriter," she said.
"I have always wanted to be a songwriter for other artists too. Maybe I could write songs for Katy Perry."
To find out all the juicy behind-the-scenes secrets of America's Got Talent, click here and to purchase the tell-all book click here.