Exclusive
Suicide 'Bachelor' Star Gia Allemand Had Passed Psychiatric Evaluation With 'Flying Colors'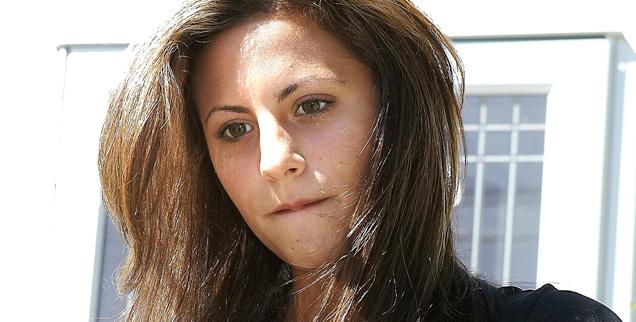 Before Gia Allemand became a contestant on The Bachelor and Bachelor Pad, the tragic 29-year-old passed a psychiatric evaluation that is required of all cast members.
And there was no indication she suffered from any mental health issues, television production sources have revealed to RadarOnline.
Allemand, the girlfriend of NBA Pelicans player Ryan Anderson, was taken off life support on Wednesday morning, after a suicide attempt left her with brain and organ failure.
Article continues below advertisement
"Gia had to undergo exhaustive psychiatric testing," an insider confirmed.
"It's a thorough process in which cast members meet with a team of psychiatrists from the show. Questions about depression, motivations for wanting to be on the show and reality television, any substance abuse issues and physical or emotional abuse are part of the screening.
"Gia passed the testing with flying colors and there was nothing to indicate she suffered from any mental health issues."
Anderson found the actress and called 911 on Monday night, as we previously revealed.
Allemand suffered "a critical loss of brain and organ function, life support was withdrawn," her publicist confirmed.
She died with her "mother, boyfriend and other life-long friends by her side," the rep added.
As RadarOnline.com previously reported, the professional ballet dancer and actress was upset that her NBA player boyfriend hadn't proposed to her yet.
Article continues below advertisement
According to a source , the usually happy couple got into their first blowout fight while in Las Vegas together at the end of July.
"Gia and Ryan were a happy couple. It's unfair to categorize their relationship as rocky, but in the weeks leading up to her death they did have their first major fight," the insider said.
"Because their relationship was so solid for the most part, Gia had expressed her sadness that Ryan hadn't proposed to her yet, telling friends she was upset over it."
She was the second to last contestant eliminated in 2010 by Bachelor Jake Pavelka.
Pavelka offered well wishes to Allemand's family on Wednesday night.
"We have lost an angel and a very dear friend," said Pavelka, who added that he and Allemand remained friends after the show's end.
If you, or anyone you know, is struggling with thoughts of suicide, please immediately seek help — you can speak with a skilled, trained counselor at a national Suicide Prevention Lifeline crisis center in your area, anytime 24/7 — call 1-800-273-TALK (8255).