'Bachelor' Beauty Gia Allemand's Chilling Message Left On Day Of Suicide Attempt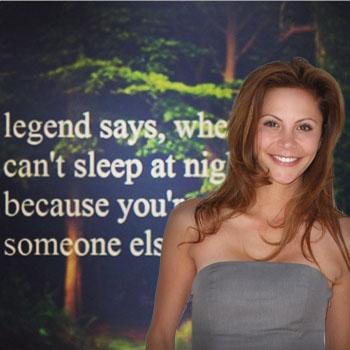 The same day that Bachelor beauty Gia Allemand attempted to take her own life — which ultimately led to critical loss of brain and organ function, resulting in her death on Wednesday — the 29-year-old posted a now haunting photo message on her social media, RadarOnline.com is reporting.
"Legend says when you can't sleep at night, it's because you're awake in someone else's dream," the message read.
It's an eerie message knowing that she attempted to take her life that same night — with some reports suggesting she hanged herself.
Article continues below advertisement
That same day, Gia also quoted a verse from the Bible on her Twitter account:
"While in her residency in New Orleans on Monday night, Ms. Allemand was found by her boyfriend, NBA Basketball Player Ryan Anderson, following an apparent suicide attempt," a rep for the reality star told Radar.
"Mr. Anderson contacted 911 and emergency medical crews were immediately dispatched to the scene. Tuesday, Ms. Allemand remained in the hospital unconscious in critical condition and on life support.
"Due to a critical loss of brain and organ function, life support was withdrawn today."
Stay with RadarOnline.com as the story develops…
If you, or anyone you know, is struggling with thoughts of suicide, please immediately seek help — you can speak with a skilled, trained counselor at a national Suicide Prevention Lifeline crisis center in your area, anytime 24/7 — call 1-800-273-TALK (8255).