'Bachelor' Star Gia Allemand -- Died Of Brain & Organ Failure After Suicide Attempt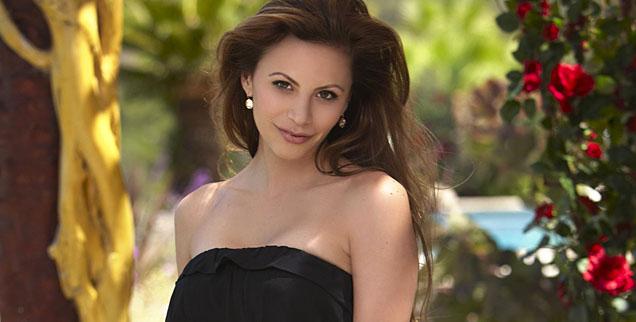 Bachelor star Gia Allemand attempted to take her own life on Monday night, leading to critical loss of brain and organ function, RadarOnline.com has confirmed.
Reports suggest Gia hanged herself.
"While in her residency in New Orleans on Monday night, Ms. Allemand was found by her boyfriend, NBA Basketball Player Ryan Anderson, following an apparent suicide attempt," a rep for the reality star told RadarOnline.com.
Article continues below advertisement
"Mr. Anderson contacted 911 and emergency medical crews were immediately dispatched to the scene. Tuesday, Ms. Allemand remained in the hospital unconscious in critical condition and on life support.
"Due to a critical loss of brain and organ function, life support was withdrawn today."
Allemand passed away peacefully with her mother, boyfriend and other life-long friends by her side.
"As a practicing Christian, Gia did receive the sacrament of last rites," the rep added.
"Loved ones and fans will remember Gia Allemand as a caring woman who loved her family and was well-known for her compassion towards animals and mission to rescue homeless pets."
Funeral arrangements have yet to be announced.
If you, or anyone you know, is struggling with thoughts of suicide, please immediately seek help -- you can speak with a skilled, trained counselor at a national Suicide Prevention Lifeline crisis center in your area, anytime 24/7 -- call 1-800-273-TALK (8255).