Who Is The Blonde Beauty With Simon Cowell On The Love Boat? Meet Kelly Bergantz …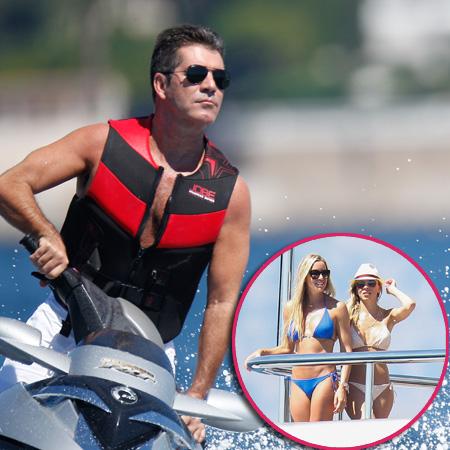 Simon Cowell made waves over the weekend, as the music mogul -- currently in the heart of the news cycle, as he's expecting a child with married New York socialite Lauren Silverman -- was seen aboard a boat in the South of France with a number of breathtaking beauties, among them, one Kelly Bergantz.
Here's the lowdown on Kelly:
The 30-year-old works as senior producer for Simon's company Syco, and married hedge fund chief Ben Belldegrun this past April.
Article continues below advertisement
And lest anyone jump to any conclusions, "She also happens to be a close personal friend," an insider told MailOnline, "although she has never been one of his girlfriends."
Kelly, who splits time between Los Angeles and London, is no stranger to working alongside the rich and famous, as a Twitter page with her name and picture (though unverified) shows many shots of her with celebs such as Kylie and Kendall Jenner, Khloe Kardashian and One Direction's Niall Horan.
Another pic on her Twitter page is none other than Lauren Silverman -- the Upper East side stunner who's reportedly 12 weeks pregnant with Simon's child -- noting that her hubby Belldegrun "photo-bombed" the shot.
As for her boss, Simon seems to be in control of the Silverman situation after meeting with Lauren's blindsided husband Andrew -- who named The X Factor honcho in his divorce proceedings from Lauren -- over the weekend in the Hamptons.
All parties involved "are working everything out as best they can," a London insider connected to Simon said, adding that the British lothario "is happy and excited … in a great place … and looking forward to becoming a dad."