Exclusive
Rob Kardashian Confronts Lamar Odom Over Cheating Allegations: 'It Got Heated Very, Very Quickly!'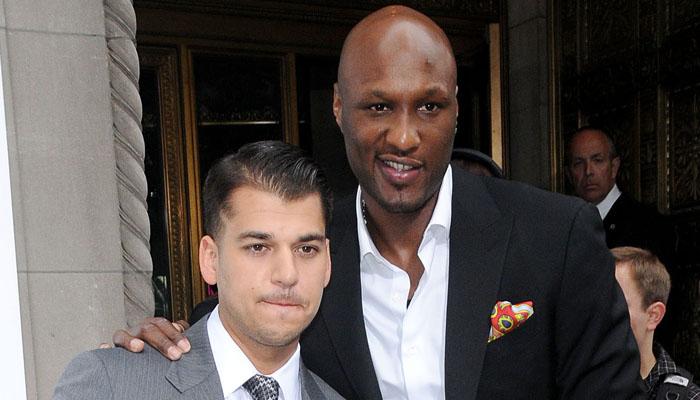 Article continues below advertisement
"When Rob asked Lamar point blank if he had cheated on Khloe with criminal defense attorney, Polina Polonsky, he refused to answer the question. Rob grew angrier that Lamar didn't respond, and he ended up just leaving the house. A lot of people bash Rob, but he truly has his sister's back, and is very protective of her."
The reality TV starlet kicked cheating Lamar out of the marital residence, "after the most recent reports about Lamar's affair with Polina became public. Khloe and Lamar are talking daily, but he isn't allowed back in the house," an insider said.
"Rob has been continuing to stay with Khloe, and has been a big source of support for her at this very difficult time."
As RadarOnline.com has serialized, the NBA power forward has been accused of sleeping with at least two women over the last year: Most recently, Polina, who claims she had a brief affair beginning on June 2, the day of Kim Kardashian's baby shower.
Worryingly for Lamar and Khloe, Polina passed a lie detector test!
Meanwhile, Rob recently went to a Los Angeles Dodgers game last week with older sister Kim's baby daddy, Kanye West. However, when Kanye was shown on the jumbo screen at Chavez Ravine, the crowd erupted in boos.
Over the weekend, the Kardashians and Jenners celebrated youngest sibling Kylie Jenner's 16th birthday with another party.
Noticeably absent: Lamar.