Lamar Odom Met Mistress On The Night Of Kim Kardashian's Baby Shower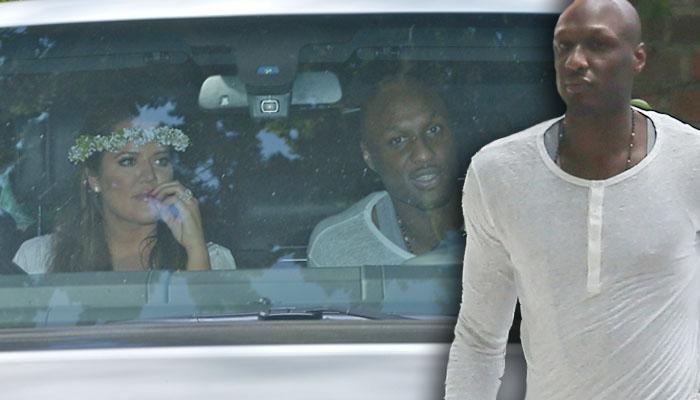 Polina Polonsky, the second woman to come forward claiming a relationship with Khloe Kardashian's husband, Lamar Odom, says she met the NBA player the same night Kim Kardashian held her baby shower!
Polina, 33, claims she's known Lamar for quite some time, but that the romantic relationship between the two didn't begin until the night of June 2, after he'd left his sister-in-law's baby shower — which coincidentally enough, was the last time Khloe and Lamar were photographed together.
Article continues below advertisement
"Lamar and I have known each other for a long time, but June 2 was the first time we really hung out," Polina told Star magazine in an exclusive interview.
"I was under the impression that he had left Khloe, and that's why he was living at the Roosevelt. He acted completely available, and we definitely had a mutual attraction.
Polina claims the two did not sleep together that night, but by June 9 their relationship went physical with a first kiss — which catapulted the relationship into a full-fledged affair with the criminal defense attorney basically "living" with Lamar at the Roosevelt Hotel in Hollywood.
"After we had sex, Lamar stayed the night with me; the next day we went back to the Roosevelt. I stayed there with him for the next couple of nights," Polina says.
"On June 17, I stayed at my place alone. And then, the next day, I went back and stayed with Lamar at the hotel until June 21."
As RadarOnline.com previously reported, Polina claims Khloe found out about the affair, hunting them down at their various hotel rooms — and even Polina's personal residence.
"Khloe has a serious dark side to her — people need to know about there violent and vindictive personality," Polina said.
"Especially all of the young fans who look up to her."
To find out more about Polina's relationship with Lamar and confrontations from Khloe and her mom Kris Jenner, pick up the latest issue of Star magazine on newsstands Thursday.