Miami Housewife Alexia Echevarria's Son Arrested -- Again!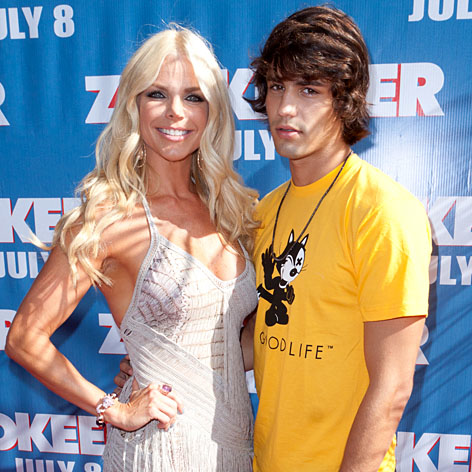 Peter Rosello, the son of The Real Housewives of Miami star Alexia Echevarria, has been arrested for the second time in a year, RadarOnline.com has learned.
The 20-year-old was busted for possession of marijuana and drug paraphernalia by the North Miami Police Department, Gossip Extra is reporting.
According to the police report, Rosello was a passenger in a Fiat that hit a parked unmarked North Miami PD police car!  When the cops caught up with the fleeing Fiat, they searched the vehicle and found a backpack with a jar full of weed and a pipe.  The cops say Rosello admitted the bag was his.
Article continues below advertisement
Last October, Rosello, who has made several appearances on his mom's reality show, was arrested for a senseless assault.
As RadarOnline.com reported, Rosello got busted after brutally attacking a sleeping homeless man and then posting video of the assault on YouTube, calling it "Hobo Gets Nutchecked!!!"
After pleasing guilty, he escaped jail by agreeing to go into a diversion program for a year, performing 100 hours of community service, apologizing to his victim and donating $1,000 to Florida's victims relief fund.
Another plea deal on the new arrest is keeping Rosello -- an aspiring model -- out of jail yet again with another six months being added to his diversion program requirement.
"It wasn't really his bag," Richard Sharpstein, Rosello's lawyer told GossipExtra. "He's back in the program and once he completes it, his record will be sealed."
That's assuming he's not arrested again.
Bravo's The Real Housewives of Miami has its new season premiere, Monday August 12 at 9/8c.