Exclusive
Kris Jenner Fumes — Lamar Odom Cheating & Drug Scandal Could Hurt Our Brand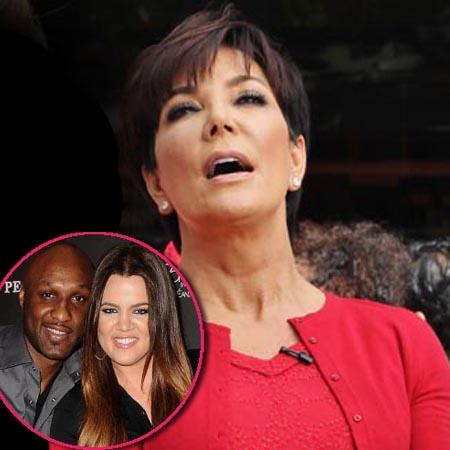 Kris Jenner fears the drug and cheating scandal engulfing the marriage of her daughter Khloe Kardashian and husband Lamar Odom could taint the family brand.
RadarOnline.com broke the story: Kardashian family members fear Odom, 33, is hooked on the drugs OxyContin and Ambien. The sensational revelation — including a secret stint in rehab last year -- followed months of headlines that he'd cheated on his reality television star wife with two extramarital affairs.
Article continues below advertisement
"Kris is seeing red," a family insider told RadarOnline.com.
"Kris worked so hard to make her talk show a success during its trial run. She was riding high off of all the publicity from her interview with Kanye and the big reveal of granddaughter, North. Then it all went kaput.
"Kris fiercely protects the Kardashian brand name and empire and to now have it associated with a drug problem, to her, it's unacceptable. She used to be very close to Lamar, but she is disgusted by what has happened."
Though the Los Angeles Clippers star is yet to formally separate from Khloe, 29, the pair are leading individual lives — he's been living in a hotel, while she is staying at their Tarzana, Calif. Mansion.
As RadarOnline.com reported, Odom has issued his estranged wife an ultimatum: "Let me move back into the house or I am going to file for divorce!"
"Khloe is refusing to let Lamar even set foot in the house right now… she kicked him out," a source disclosed.