Exclusive
Lamar Odom Career Lifeline: Los Angeles Lakers Tell Him -- If You Go To Rehab, We'll Save You A Spot On The Team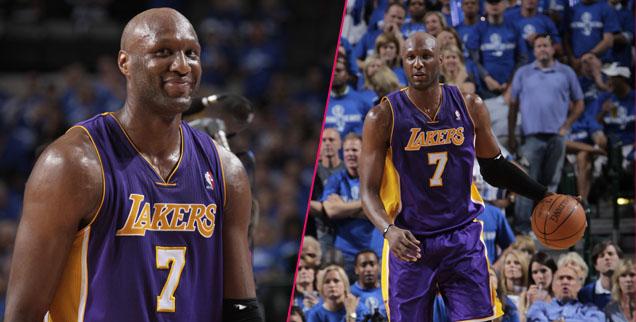 The Los Angeles Lakers have told troubled sixth-man Lamar Odom that if he goes to rehab — immediately — he'll have a spot waiting for him on their roster once he checks out.
Mitch Kupchak, the general manager of the Lakers, offered the sensational lifeline to 33-year-old Odom's agent, Jeff Schwartz, "because the organization and the Buss family are extremely concerned about him," according to a source with knowledge of the situation, who spoke exclusively to RadarOnline.com.
Article continues below advertisement
The Clippers, who re-drafted Odom for last season after his failed stint at the Dallas Mavericks, refused to re-sign him in light of his abuse of drugs.
As we first reported, the husband of reality star Khloe Kardashian has become hooked on OxyContin, a synthetic form of morphine — a drug that is considered twice as strong as the narcotic.
Despite his addiction, drug testers for the NBA took at least six samples from Odom over the last season — many of which showed he'd used the powerful painkiller.
Article continues below advertisement
But Odom wasn't tossed out of the league because he had a valid prescription.
Key Lakers learned of the seriousness of the star's plight after a failed intervention at a Los Angeles hotel on Monday, attended by some of his ex-teammates and current Clippers.
Said our insider: "Lamar is really resisting rehab, even with the Lakers' offer on the table. He doesn't want to miss training camp. Lamar thinks he can kick this on his own. It's very hard for him to admit that he needs help."
The Lakers had no comment.