Male Model Files Paternity Lawsuit Against Kourtney Kardashian, Claims To Be Son Mason's Father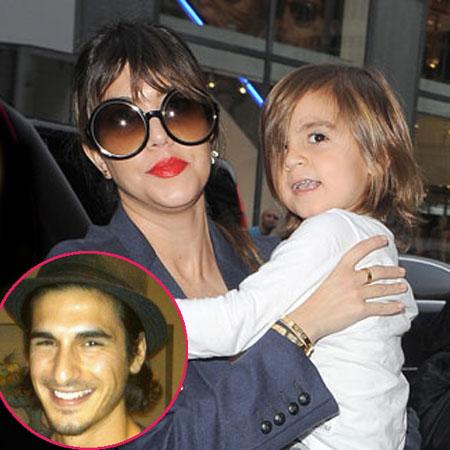 Michael Girgenti, a male model who claims he bedded Kourtney Kardashian nine months before the birth of her son Mason, is suing the eldest of the three Kardashian sisters in Los Angeles for joint custody of the now-3-year-old boy, claiming to be the child's father.
Girgenti claims he had "unprotected vaginal sex" with the reality star in March 2009 at his Glendale, Calif. apartment -- at the climax of which he "ejaculated inside her vagina" -- in court docs filed Thursday, according to reports.
Article continues below advertisement
The stunning suit again calls into question if Kourt's partner Scott Disick is truly Mason's dad. Girgenti has petitioned the court for a DNA test of himself, Mason and Scott.
The Italian-Greek stud, who hails from from Chicago, Ill., testified that he met Kourtney in Apr. 2008 at a photo shoot for 944 magazine, during a time period in which she and Scott were "on the outs".
Girgenti said they would often keep in touch via text -- at one point, he said that she told him she "she wanted to hang" -- and the meeting culminated in the hook-up he claims produced the child, as Mason was born on Dec. 14, 2009. Girgenti said in court docs that Kourtney's daughter Penelope, who was born last year, bears little resemblance to Mason, further justifying his statements.
Kourtney's legal representation, famed lawyer Shawn Holley, said Girgenti is making "false and defamatory" accusations against the now mother-of-two.