Khloe & Lamar: Their 67-Day Fight As Embattled 4-Year Marriage Explodes!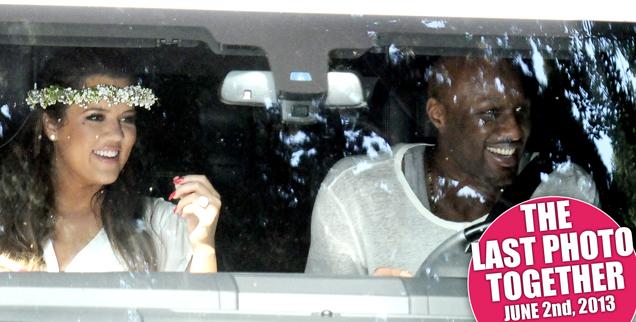 With yet ANOTHER woman claiming Lamar Odom cheated on Khloe Kardashian with her, RadarOnline.com is reporting that it's been 67 DAYS -- more than two months -- since the youngest of the three Kardashian sisters was spotted out with her NBA forward husband.
The last time the couple was snapped together was June 2, and compounding the long layoff, Star magazine has revealed that a second woman, lawyer Polina Polonsky, claims to have had a six-week affair with the veteran rebounder earlier this summer -- AFTER the last shot of he and Khloe together had been snapped -- and even passed a polygraph test about the claims!
Article continues below advertisement
"I was under the impression that he had left Khloe, and that's why he was living at the Roosevelt," Polina told Star of the trysts, which she said took place in June. "He acted completely available and we definitely had a mutual attraction. After we had sex, Lamar stayed the night with me; the next day we went back to the Roosevelt. I stayed there with him for the next couple of nights."
While they have not been seen together, multiple reports indicate Khloe has tried, in private, to salvage the four-year relationship, even going on a Santa Barbara excursion with the baller.
A source tells us that "you don't see Khloe and Lamar out together because there are big, big problems, but it wouldn't shock me if they finally decide to go out together just to get people to stop focusing on all the cheating talk."
As we previously reported, Khloe kicked Lamar out of their home around June 8 after news broke that he carried on a year-long affair with Jennifer Richardson, a 29-year-old beauty he met in Washington, D.C. while traveling with the Los Angeles Clippers.
Stay with RadarOnline.com for all the latest news on this story.