Reality Bites: Khloe Kardashian And Lamar Odom's Marriage Troubles Won't Play Out On TV Show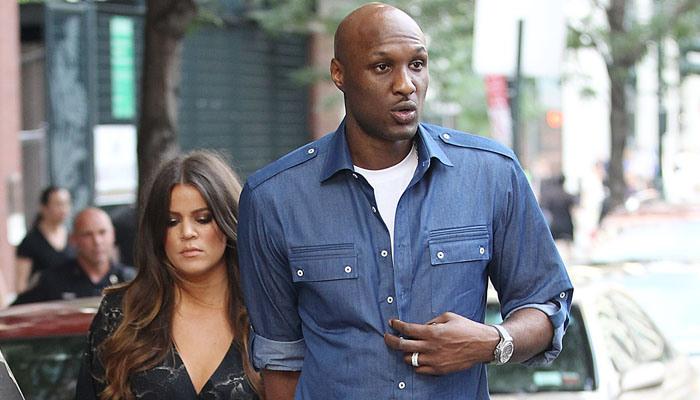 The Kardashians have never been known to pass up a good story line, but the latest family drama is simply too heart-wrenching, perhaps too real, to play out on screens. RadarOnline.com has learned that Khloe Kardashian's ongoing marital woes with cheating hubby Lamar Odom will not be featured on the upcoming season of Keeping Up With the Kardashians, at heartbroken Khloe's request.
NBA star Lamar has been accused of cheating with two different women over the past year. And although his behavior has resulted in some spectacular fights, including when Khloe allegedly barged into the hotel room he was sharing with recent mistress Polina Polonsky, it's all no-go for the show.
Article continues below advertisement
Cameras have been rolling while the "cheating drama has been playing out, but NONE of it is being used," an insider tells RadarOnline.com. "Khloe is adamant that none of this be aired because she doesn't want the world to know that her fairytale marriage is barely hanging on by a shoestring."
Making things more complicated, "Lamar has been MIA during filming, refusing to take part in family dinners and other gatherings," the source says. "Khloe is looking forward to finishing filming so she can deal with the fallout of Lamar's infidelity."
And if this saga does end in divorce, Khloe could be in line for a big pay-day thanks to Lamar's adulterous ways. The couple's iron-clad pre-nup reportedly has a cheating clause which states Lamar will have to pay Khloe $500,000 per year of marriage, plus spousal support: a total of more than $1.5 million.
Both sides of the L.A. power couple have bank accounts worthy envying: Khloe is worth approximately $18 million, which Lamar has socked away some $56 million during his 14-year career on the hardwood. Among the goodies the twosome share include a $500,000 Rolls Royce, a $140,000 Porsche Panamera, and Khloe's $850,000 engagement ring, which would all be divided should the day come.
But for now, all of the drama will have to play out behind closed doors - and on RadarOnline.com! A Kardashian insider scoffs that the reality show doesn't "provide any insight into the Kardashian's family life. It's not a reality, it's an infomercial for their business ventures and vendettas against people. If the Kardashian fans really want to know what is going on with the family, don't watch the shows because 90% of it is staged."