Exclusive
It Was A Set-Up! Kanye West Accuses The Kardashians Of Staging Photo Op With Kim And Baby North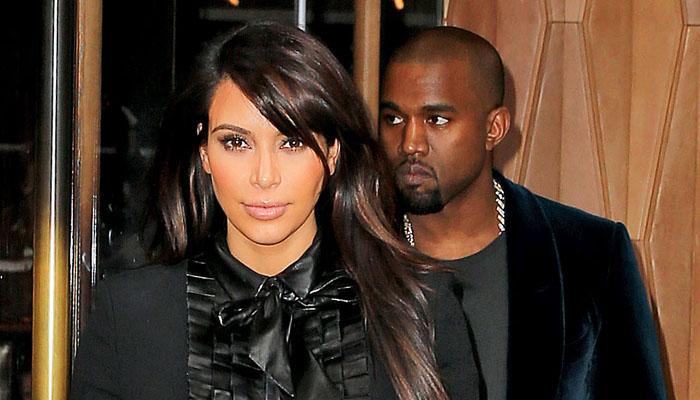 After pictures of Kim Kardashian and Kanye West along with the requisite nanny, taking daughter North West to the pediatrician were published on Thursday, the singer became enraged that a shutterbug had captured the outing on film, and accused the Kardashians of staging a photo op, RadarOnline.com is exclusively reporting.
West, who has had several violent recent encounters with photographers, went "absolutely ballistic that a paparrazzo took the pictures of the family outing to baby North's appointment with her pediatrician. Kanye was absolutely unaware that the photographer was in the parking garage of the medical facility," a source told RadarOnline.com.
Article continues below advertisement
"If he had been, well, given Kanye's history of outbursts with photographers, it wouldn't have turned out well. He believes that a member of the Kardashian clan tipped off the photographer. It's no secret that Kim works with several media outlets and has been known to tip off the press about her whereabouts."
The pictures show Kim and Kanye in a tender embrace, while their nanny carries a car seat with North in it covered with a blanket.
West took issue with the pics "because the photographer was in the parking garage of the doctor's office. He feels absolutely violated and is just angered that their privacy was invaded," the insider revealed.
As RadarOnline.com exclusively reported on Thursday, the reality TV starlet wants to be featured on the cover of Vogue with North, while Kanye wants to release the first pics of his daughter on social media.
Article continues below advertisement
Kim has been working out hard and "considers Vogue to be her fashion bible and is pressuring Kanye to persuade Anna Wintour to make it happen," a source previously told RadarOnline.com.
The source went on to say, "Kanye is leaning towards releasing North's first baby pics on social media, just as Jay Z and Beyonce did after daughter Blue Ivy was born. It's certainly no secret that Kanye hates the media, and he doesn't want to do a sit-down interview with a magazine reporter.
"This won't be the last time that Kanye will clash with the Kardashians. He just doesn't understand the entire families obsession with being in the media spotlight. Kanye knows it wasn't anyone in the doctor's office or the nanny that leaked the visit, and the circle of people that knew about the appointment was very, very small."