Kanye West Appears On Kris Jenner's Failing Talk Show Season Finale -- Your First Look!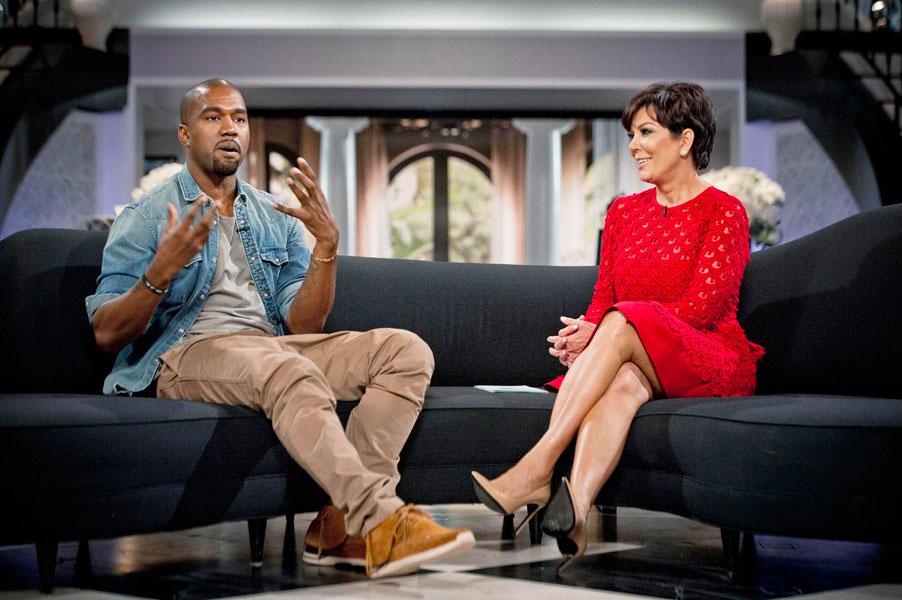 Kanye West appears on the season finale of Kardashian matriarch Kris Jenner's failing talk show on Friday, and RadarOnline.com has a sneak peek!
Instead of making a lucrative deal to showcase a photo of their baby daughter on a magazine cover, Kim Kardashian and Kanye rejected a $4 million offer so Kanye could unveil a photo of North West on Kris' talk show.
As Radar exclusively reported, Kris' show is in desperate need of a boost in ratings, and showing off baby North for the first time to the public is what they hope will do the trick.
Article continues below advertisement
In the image, which will be shown on the show this Friday, baby North is by herself, lying on a comforter in a "very expensive" onesie, the insider said, adding that Kanye will get final approval on the segment, as well as the entire episode around it.
"They were planning on giving it all away to Kanye's charity anyway," the source told Radar, if Kim and Kanye were to make a deal for photos of the baby.
"It's not like North needs to worry about her trust fund, Kanye's already set aside a serious chunk of change."
Check out the clip below for a preview of Kanye's appearance on Kris:
youtube=https://www.youtube.com/watch?v=KEHvo-eILYk&w=420&h=315