Tatt-le Tale: Justin Bieber Gets New Ink — A Blooming Rose!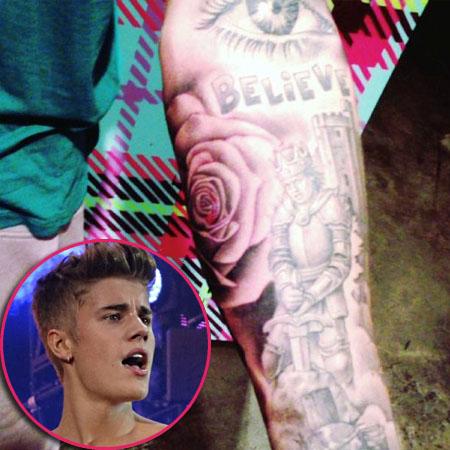 Another day, another tat. Justin Bieber is continuing his ink streak with more body art and RadarOnline.com has the photo of his latest showpiece – a blooming rose!
"Art" is the only thing the 19-year-old human canvas wrote about his new tattoo, which completes his left arm sleeve and is right about his other most recent tattoo, of his mother's eye.
Bieber hit up Bang Bang Tattoos in New York City on Thursday night, emerging hours later with the new tattoo and posing for fans showing off the rose.
Article continues below advertisement
This has been a raunchy few weeks for the young star, who was caught on camera putting a fan's phone down his pants on stage at a recent concert and then spitting on his fans outside of a hotel balcony.
Perhaps the pretty rose will help Justin clean up his act.