Justin Bieber 'Lazy,' 'Sluggish' And 'Bored' At New Jersey Concert After Partying Till 6 AM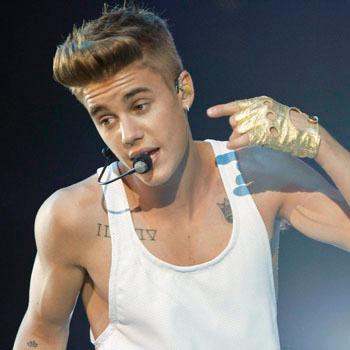 Does someone need to give Justin Bieber a curfew? The 19-year-old singer was "lazy," "sluggish," and "bored" at his concert in Newark, NJ, on Wednesday night, according to one review, after partying until 6 am the night before in New York City.
Justin "seemed to be lip synching and his sluggish, lazy dancing didn't match the oomph of the beats," Mesfin Fekadou of the Associated Press wrote after the show.
Article continues below advertisement
The critic continued, "Bieber phoned in a good amount during his show; at some moments, he even appeared bored. He was clocking in -- another day, another sold-out concert."
During Bieber's super hit Beauty and the Beat, Fekadou claimed, "he couldn't keep up with his background dancers. He was lip-synching again …"
And during another track, She Don't Like the Lights, Fekadou wrote, "Bieber barely moved to the track's futuristic beat. (Maybe it was the leather tights?)"
Justin had spent the night before his concert at NYC hotspot 1OAK, partying with Coke Boyz rapper French Montana and a hot brunette until 6 am, as RadarOnline.com reported.
Late nights out have become the norm for Justin in recent weeks: He's been spotted partying it up in Boston, Cleveland, Indianapolis and other cities.
Even party girl Miley Cyrus thinks he might want to slow down his partying pace: She recently said, "I told Justin to take a bit of time out … He's still stupid though. But everyone does dumb stuff when they are messed up, and he's done dumb stuff."