Jennifer Aniston: I'm Not Pregnant, I've Just Packed On The Pounds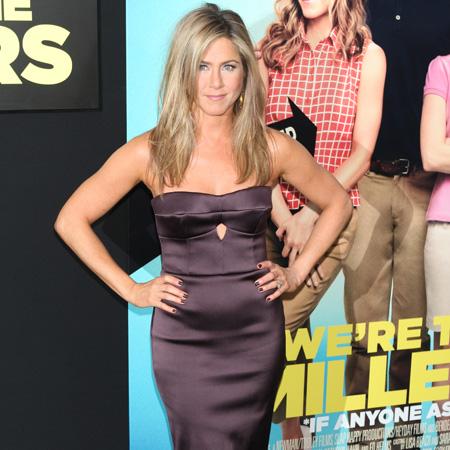 Baby watch speculation for Jennifer Aniston started again when she wore a form fitting dress to her movie premiere that showed of her curvy belly, but the actress said she's not expecting, only gaining weight.
The We're the Millers star fessed up that her round figure is because she's just packing on the pounds, not expecting a baby with her fiancé Justin Theroux.
"There's nothing to announce," she told The Kyle and Jackie O Show about the rumors of her pregnancy.
Article continues below advertisement
"That's just a couple of lbs." she frankly admitted.
Jen did say that despite her previous shocking confession of once having to eat at McDonalds, she at her age she can't eat poorly.
"We have a no junk food policy pretty much all the time," the 44-year-old said.
"You kind of figure out at a certain age you have to cut some stuff out and get with the program. It's a better lifestyle. All across the board."