Exclusive
'To Catch A Predator' Chris Hansen Was Fired By NBC After 20 Years Because Of Extramarital Affairs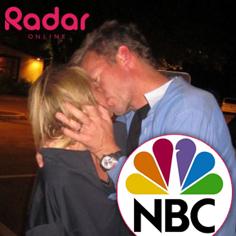 Article continues below advertisement
"Chris has been a valued member of the team and we thank him for his many contributions to Dateline and NBC News over the last 20 years," NBC told TV Guide Magazine.
"We wish him the very best."
The reason Hansen's contract wasn't being renewed was simple, "his personal life was becoming an embarrassing distraction to NBC. As a journalist, when your personal life begins making the news, there are big problems," a source told RadarOnline.com.
"NBC thought Chris exercised very, very bad judgment by getting romantically involved with a local NBC affiliate reporter from Florida. It could have left the network open to big legal problems. The relationship with the stripper was just tacky. Chris was becoming a punch line on the late night shows. It was time for NBC to cut ties with Chris."
54-year-old Hansen said in a statement he'll focus his energy toward "hosting and executive producing projects that will be announced in the coming months."
Article continues below advertisement
In fact, if Hansen's personal life hadn't made news, "he was going to be named the primary host for Dateline," the source told RadarOnline.com.