Exclusive
'To Catch A Predator' Host Chris Hansen Allegedly Caught Cheating On His Wife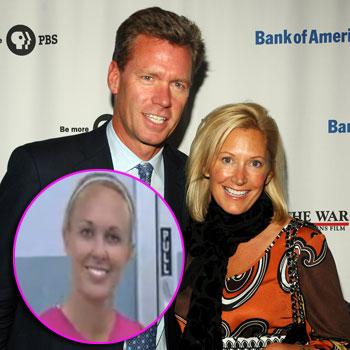 by RadarOnline.com Staff
Chris Hansen has been whipped at his own game! The To Catch A Predator host, who became famous for busting people on TV, has been caught on camera himself - cheating on his wife, RadarOnline.com has learned.
In a sting orchestrated by the National Enquirer, the magazine secretly filmed the 51-year-old on an alleged date with Kristyn Caddell, a 30-year-old TV news reporter for WPTV 5 in West Palm Beach, Fl.
Article continues below advertisement
Hansen was reportedly caught last week while on a romantic dinner date with Caddell at the exclusive Ritz-Carlton in Manalapan, Fl., before spending the night at her Palm Beach apartment.
The magazine filmed the alleged lovebirds as they arrived at the hotel for dinner and then drove back to her apartment - and even caught them the next morning leaving together.
A source told the Enquirer the two met in March through mutual friends. Caddell, who was once an intern with NBC in New York, introduced herself to Hansen in the VIP area, and "there was an immediate physical attraction between them," according to the source.
Celebrity Cheaters - See The Photos
The source also added: "Chris and Kristyn got on so well that she ended up going back to his room at The Colony Hotel in Palm Beach and later boasted to pals about staying the night with him."
Sources also allege the two continued to hook up in Miami and Palm Beach for the past two months and got so tight Caddell flew to New York with a few of her girlfriends to spend a weekend boating with Hansen.