Embattled Yankees Slugger Alex Rodriguez Holds Crisis Talks With Jay-Z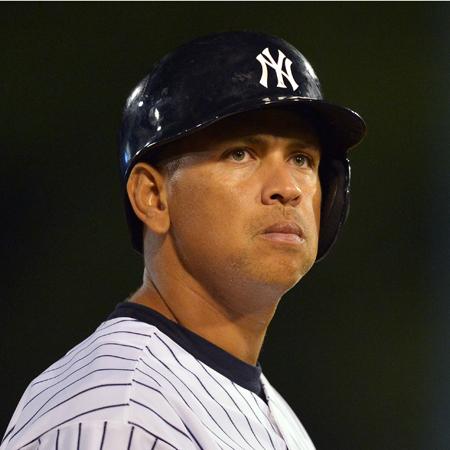 Alex Rodriguez's pals think he's "losing his mind" with the addition of a few high-profile confidantes.
The embattled New York Yankees third baseman "is so disturbed by what is happening with Major League Baseball and his appealed suspension" that he has sought the advice of Jay-Z, who has had his own brushes with the law, according to a source.
"A-Rod reached out to Jay Z and the pair are talking regularly... (but) he's losing his mind listening to people like him," an insider revealed to RadarOnline.com.
Article continues below advertisement
A-Rod and Jay Z are longtime pals and have sat courtside at New York Knicks games and even rang in the new year together in 2011.
The scandal-shrouded slugger -- suspended for 211-games for violating baseball's drug policy -- has also hired defense lawyer Joe Tacopina, a man the NY Post said "could be the most-hated lawyer in New York" with an ego to rival that of his client.
Two weeks ago, it emerged Jay-Z had gone into bat for beleaguered Yankee, suggesting Jordan Siev, a lawyer for Jay-Z's superstar wife, Beyonce, represent him in a telephone conference with Yankee brass.
Rodriguez is also using public relations flack Ron Berkowitz -- whose firm represents Jay-Z's new Roc Nation Sports enterprise – as a spokesperson.
In his return to the Bronx Bombers after a prolonged injury, the embattled third baseman is hitting .278 with one home run in 36 at-bats.