Not So Swift! Taylor's Meet & Greet Canceled After 39-Year-Old Man Wins (Thanks To Reddit!)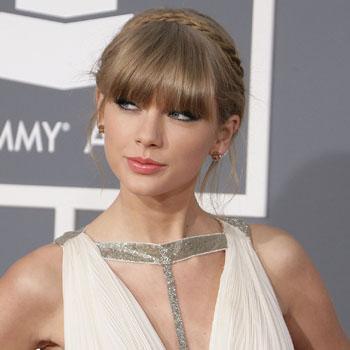 Taylor Swift always makes times for her fans -- but not when it comes to the case of Charles Z., a 39-year-old male who won a radio contest for a meet and greet with the star.
Boston's KISS 108 radio station has called off a contest to meet Taylor after "Charles Z., probably not the type of fan expected, emerged the winner.
"I'm a 39 year old man and I love Taylor so much and don't care that both adults and children mock me for it," he wrote on the webpage for KISS 108's "Taylor Swift's Biggest Fan" contest. "But I feel 22 if that helps."
Article continues below advertisement
What really helped Charles Z. were the ever crafty folks at Reddit!
Here's the way the contest was supposed to work: The author of the post receiving the most votes on the station's page would win a meet and greet photo op with Taylor, as well as tickets to her July 27 concert at Gillette Stadium in Foxboro, Mass.
Here's the way the contest DID work: Somehow the infamous commenters of Reddit.com decided that Charles Z. should be the winner.
A user on one of the website's forums reportedly used an automated voting script to help bump Charles to the top of the leader board. Kiss 108 had allowed users to vote daily.
But instead of granting Charles an intimate moment with 22-year-old Taylor, they decided to scrap the contest altogether.
"Disappointingly, we have determined that the integrity of the 'Taylor Swift's Biggest Fan' contest has been compromised," a post on their website read. "In accordance with our contest rules, effective immediately, the contest has been terminated. We apologize to all of our loyal listeners who have participated."
This isn't the first time that Taylor was a Reddit target. Back in October, commenters on the site rigged a contest by Chegg and Papa John's to have Taylor perform at the Horace Mann School for the Deaf. She later declined to perform at the school, sending a $10,000 donation instead.